Seeing construction hardware in a finished structure can take away from it's architectural beauty. Decorative framing hardware is meant to be seen and adds strength and style to your structure.
Decorative reinforcing plates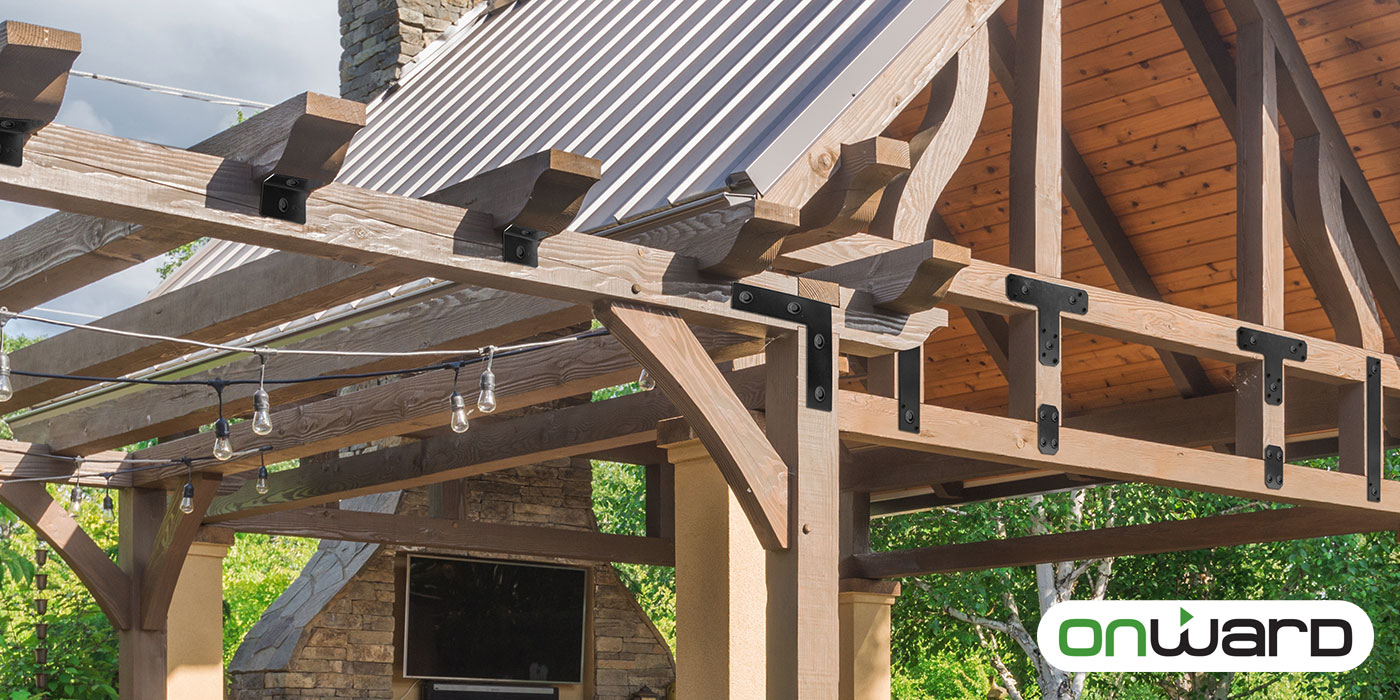 Create a rustic look for your home, office, garage, workspace and more. Ideal for outdoor environments but equally functional for interior projects. Reinforcing plates are typically used to enhance the design of pergolas, arbors, pavilions or decks but with some imagination you can create an endless number of do-it-yourself projects. Onward decorative reinforcing plates are perfect for complementing a table, bookshelf, bed frame or any other furniture construction. The parts are finished with an exterior grade powder coating for improved weather resistance and protection from corrosion. Mounting screws are available for easy installation, making structural connections more visually appealing. Use your imagination to build projects that are uniquely your own.
Design versatility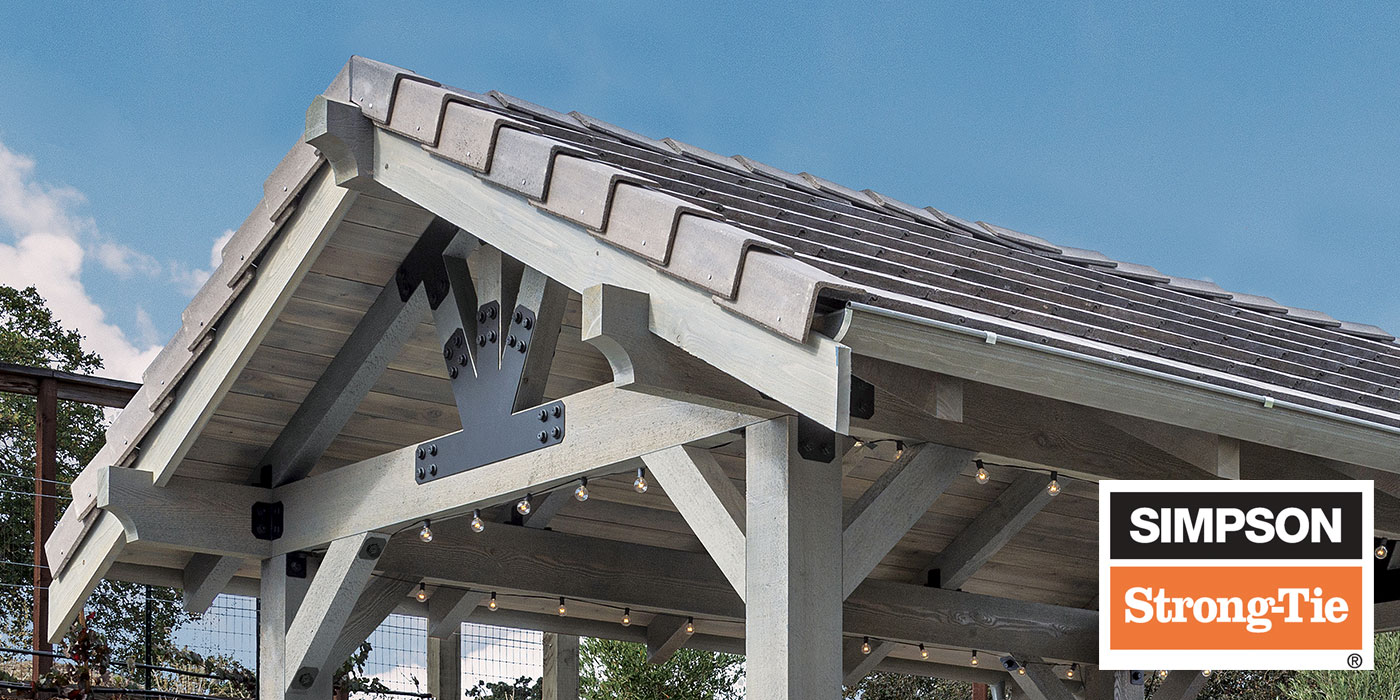 With Outdoor Accents decorative hardware from Simpson Strong-Tie, you can bring both elegance and structural strength to any outdoor living structure. The Avant Collection™ has a clean and simple design and an innovative hex-head washer and fastener combo, so you'll get the look of a bolted connection that installs as easily as driving a screw. The black powder-coat finish ensures an eye-catching appearance. Complete the look with Outdoor Accents Essentials and Accessories, designed to work with Avant Collection™ connector series. All Outdoor Accents connectors and fasteners are rigorously tested for strength and performance. So you'll have a safe, beautiful structure that lasts for years to come.