Every fresh cut Christmas tree needs a sturdy stand. Check out these designs that will keep your tree secure and hydrated throughout the Holidays.
Traditional steel tree stand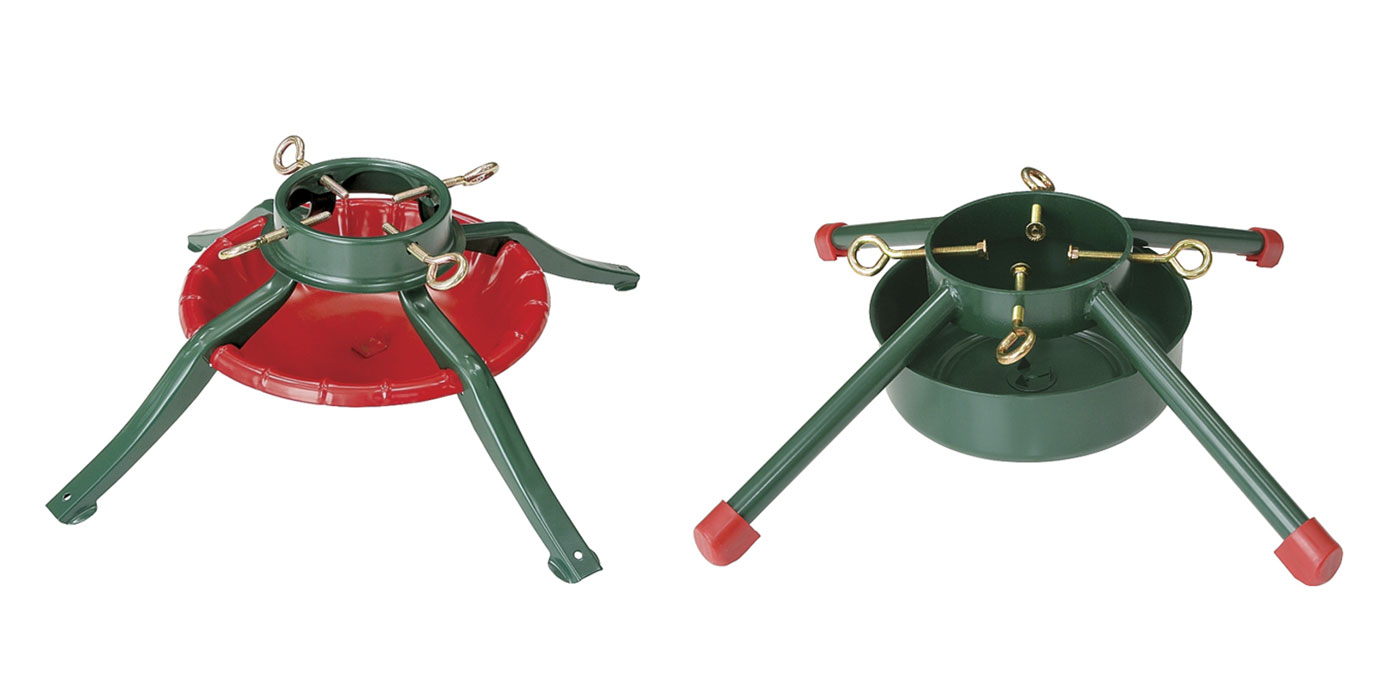 Display your Christmas tree with this classic steel tree stand design that has a steel spike at the bottom for additional support. Stand has 4 legs and 4 eye-bolts that screw into sides of tree trunk to keep your tree in place and secure. Bottom reservoir container will keep tree supplied with water. Stands are available in various sizes depending on the height of your tree. If you like your Christmas tree big then the larger stand can hold a tree up to 12′. Made of durable powder-coated steel. Set-up is easy with two people. O#6952287 O#5758297
Oasis tree stand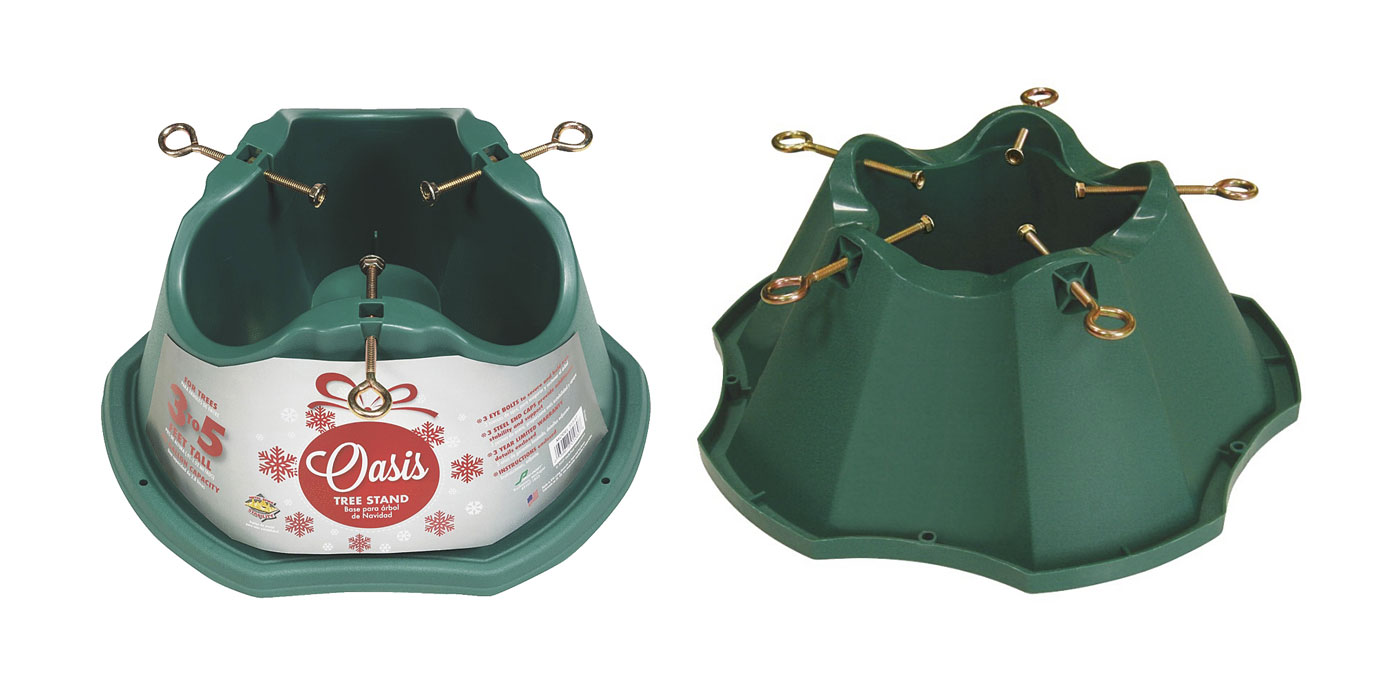 This type of stand gets the job done by securing Christmas tree with a steel spike base plate and eye-bolts to lock it into place. The large water reservoir will keep tree your hydrated and fresh longer than the typical tree stand. Spill-guard around the bottom edge keeps water contained within the base. The truncated design adds stability and makes this stand hard to knock over. The body of the stand is made of heavy-duty plastic. Easy to set up with no tools required. Available in various sizes depending on the height of your tree. O#2793099 O#1129493
Help your Christmas tree stand tall this holiday season, and purchase your tree stand at your local TIMBER MART today! Product selection may vary.