What to do with the gap under the deck
When planning your deck project, you will have to decide what to do with the gap between the deck structure and the ground. This space, no matter how big it is, will be a dark and weedy focal point if you decide to do nothing. Plus it can become a home for unwanted wildlife. Gaps of all sizes can be skirted to completely obscure or semi-obscure the space. Lattice is often used as an economical skirting that doesn't completely close off the space. Deck boards attached horizontally or vertically to the substructure can be spaced loosely or tight together depending on the look you want. Other more structural options should be included at the beginning of your design plan so they can be built at the same time as your deck. These can include steps that extend the entire length of your deck or built-in planters around the deck's perimeter. Both these options will hide the gap while elegantly softening the edge of your deck.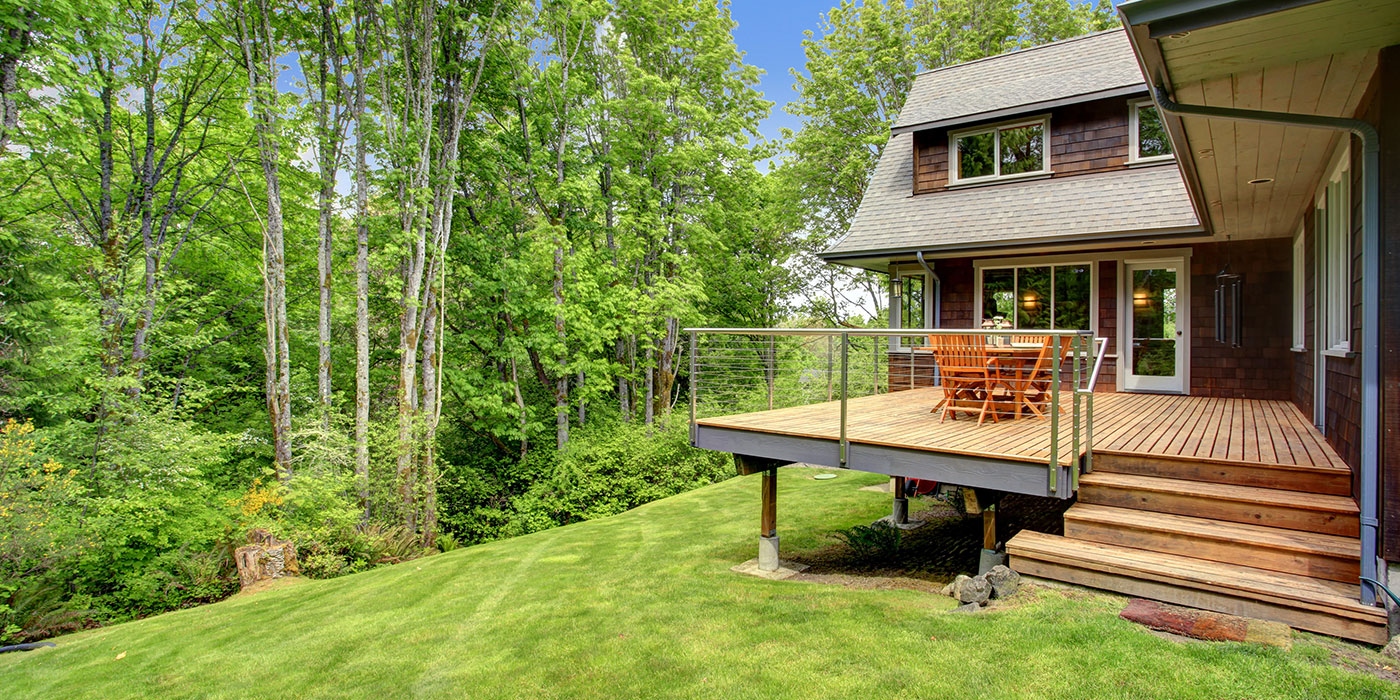 If your deck structure is fairly high off the ground, you can turn the space into a great place to store large outdoor items like a wheelbarrow, empty planters and outdoor furniture cushions when not in use. Finish the ground under the deck with a layer of gravel and top with patio stones so that whatever you store won't be sitting in mud or water and add a door large enough to easily move things in and out. Alternatively, skirting a deck that is higher off the ground will have a bigger impact on the overall look of your deck because of the larger area to cover. You may want to blend the skirting into the architecture of your home by matching the same materials as your home (ie; the same siding or brick). This is a great way to create a unified look between your home and the surrounding landscape.
How to build on a slope
Solidly built footings are key to the sound structure of any deck and building on uneven ground isn't too different from building on even ground as long as you have good footings. However, the type of ground you have and how severe the slope is will play a big part in the footing construction. If you have a steep slope or your ground contains a lot of sand, you should leave the building of footings to professionals. Otherwise, you can start by figuring out where to precisely put the footings.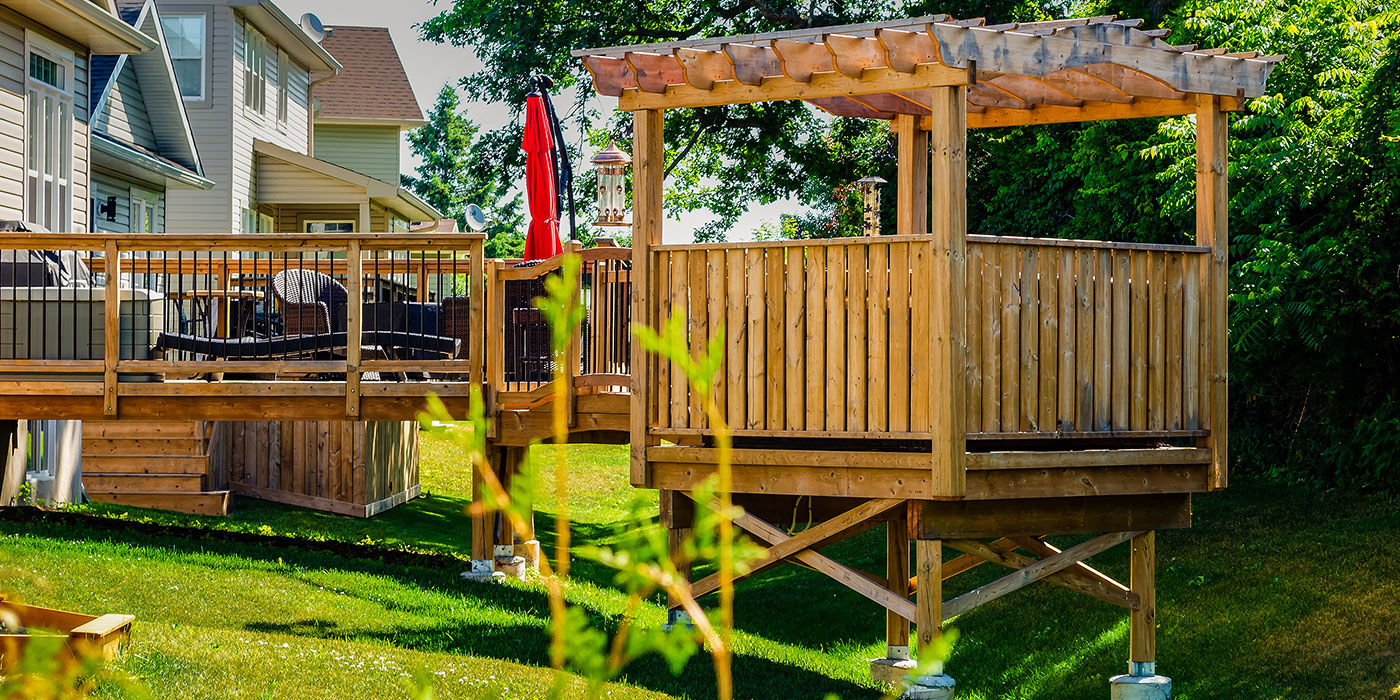 The easiest way is to construct the outside frame of your deck, temporarily support it and level it in place. Then you can measure down for the footings. Don't skimp on the number of footings, you want a safe and solidly built structure.
The only other precaution when building on a slope is taking extra care to ensure all posts are plumb and the deck is level.