Enhance your flooring project with these finishing touches that will update your style and make your space feel complete. It's the small details that give a room personality and create an overall impact.
Baseboard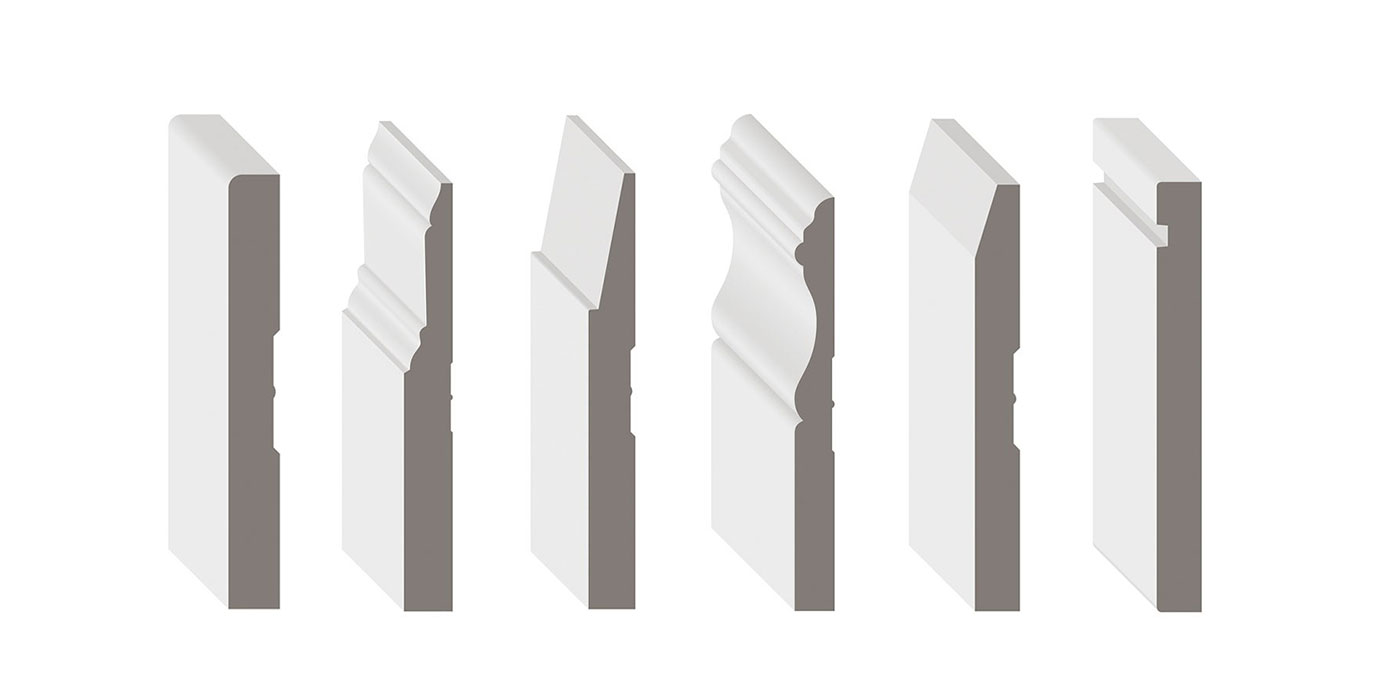 The purpose of baseboard is to hide the gap where the flooring meets the wall. When installing new flooring, baseboards should be removed and it is often too damaged to be reused. This is an opportunity to update your baseboard to a more modern style. Today's baseboards have a simpler profile to go with a more minimal design trend. Choose a style that ties in with the room's other trim and it should have similar detail and proportion. If you're installing on wonky walls, it's best to use baseboard made of MDF which has more flexibility than wood. After installing, caulk the gap where the baseboard meets the wall for a professional finish.
Floor registers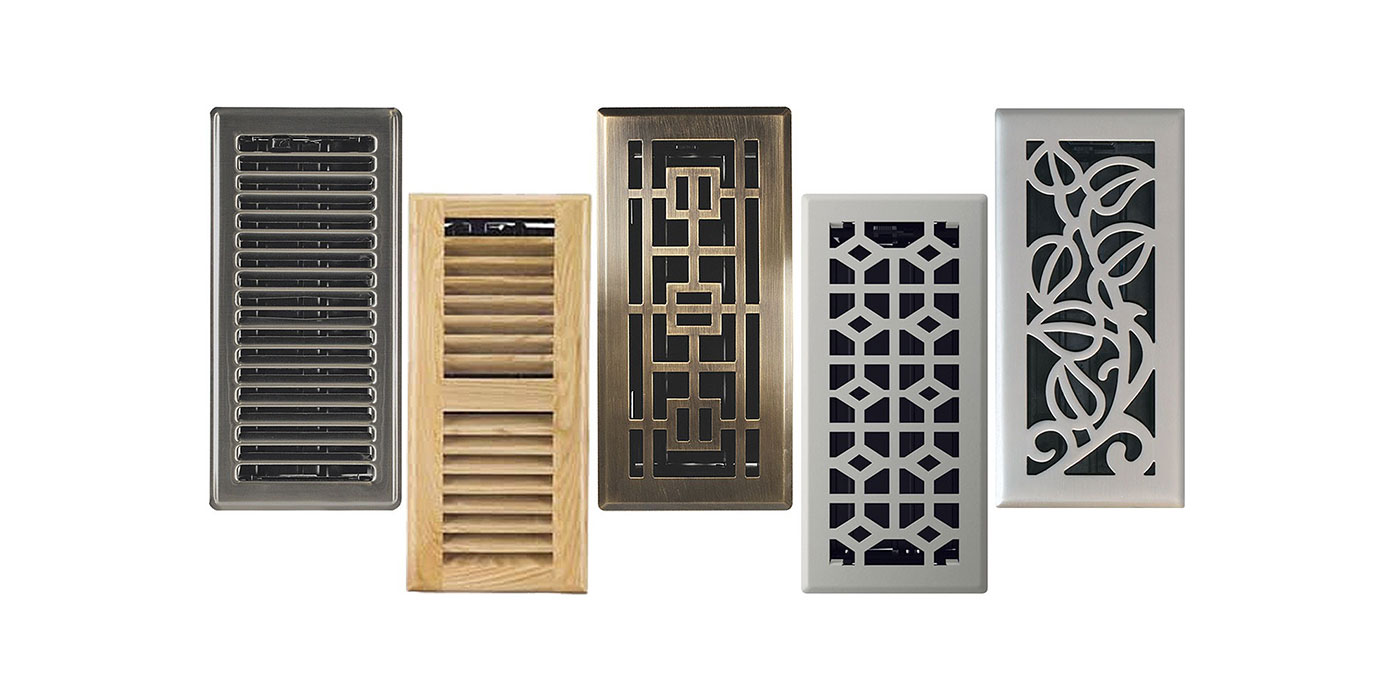 An inexpensive upgrade for your flooring project is to replace old and worn floor registers with stylish new ones. Most new registers include closable dampers allowing you total control of air flow from your heating and cooling system. They are available in a variety of styles and finishes to suit any decorating style. Choose a finish that complements the colour of your new floor or perhaps matches the other metal elements in your room. If you have wood floors and don't really want to see your floor registers, choose a wood register that will blend in. Be sure to buy registers that are the same size as your old registers.
Transition strips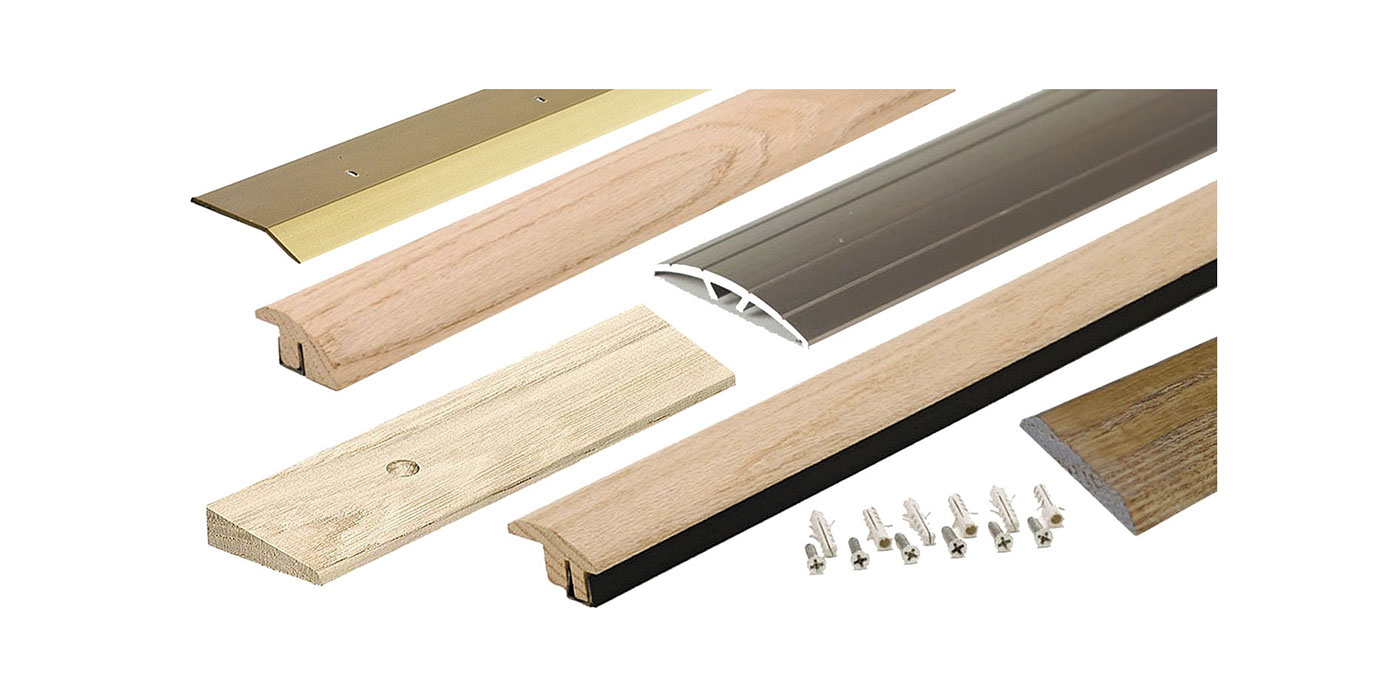 Where two floors meet, a transition strip made of PVC, metal or wood is used in between. This strip hides the gap between two floors and bridges any change in floor height. It allows for smooth traffic flow and acts as a visual break between two different flooring materials. There are several types of transition strips and each is designed for specific flooring pairings. A strip for transitioning two floors of the same material will be different than the strip for transitioning wood and carpet. The height difference between your two floors will determine which type of transition strip to use. Available in assorted colours to match your floor.