Ideally, your home should have a minimal number of different floorings so that your home has a singular, cohesive appearance. That makes choosing the colour of wood for the main flooring in your home, a pretty big decision. Once you have narrowed down your flooring choice to one of two product lines, you will have several colour options to choose from.
Take into consideration the style of your home, your existing colour scheme and the permanent elements like fireplace and cabinet colour. Most flooring manufacturers provide flooring samples so take a few colours home and place them next to each of your permanent elements at different times of the day so you can see how they look with your colour scheme in the changing light.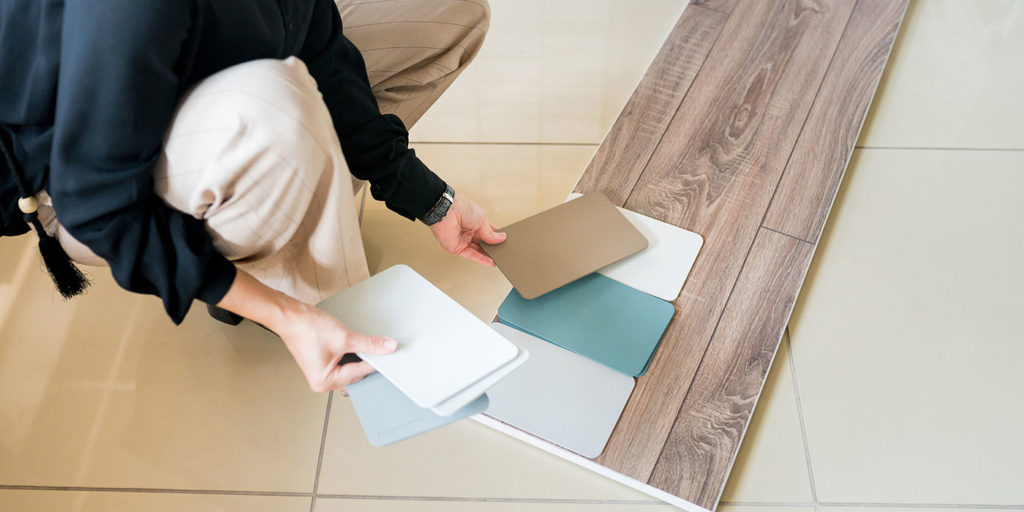 If you have a lot of existing wood tones in your home, it is better to choose a flooring colour that will compliment those tones rather than trying to match them. If your existing wood is dark, go lighter with flooring. If it is light wood, go darker with flooring. But keep in mind that there is an age-old rule that still holds true and that is, dark colours will make a space look smaller and cozier while light colours can open up a space. Also keep in mind that very light or very dark colours will easily show dirt.
Some flooring has a lot of variation in the colours of the planks and others are a single colour so if possible, look at manufacturer photos of the floor installed so you can see the overall look. Flooring with a lot of colour variation can have a very busy appearance once installed.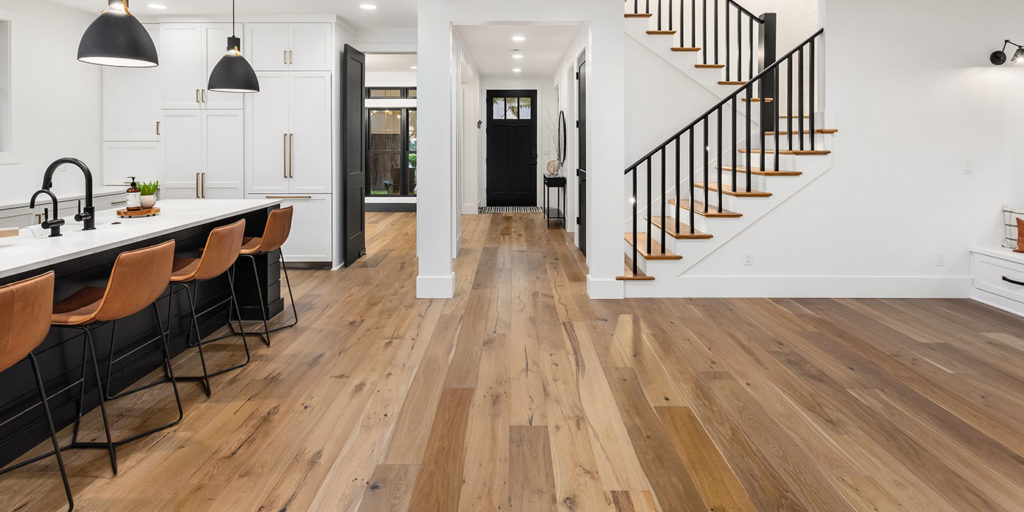 Longevity is another thing to consider. If you are going to be in your home for many years, you will want a floor colour that will stand the test of time. Find old photos of interiors from 10 or 20 years ago and see what floor colours are classic and still look great today and which ones look dated. If you are selling your home in the near future, go with today's hot new trendy colours that will attract buyers.
Choosing a flooring colour is a truly personal choice. If you have questions, a TIMBER MART Flooring Expert has the answers.