Form and function are equally important when choosing bathroom fixtures. Let the size of your space plus your budget help guide your decisions. Most bathrooms tend to be smaller spaces so the size of fixtures is key.
Once you have your bathroom planned and know what size fixtures you need, the next step is choosing finishes. Just like with kitchens, the cabinetry of the vanity will play a big role in setting the style of your bathroom. But unlike kitchens, cabinetry will not take up the majority of the space so other large elements, like the bathtub or shower, are equally important style-wise.
The most popular colour palettes remain neutral and white is still the colour of choice for sinks, tubs and toilets. Wood finishes are increasingly trendy when used as an accent for mirror frames, feature walls, vanities and flooring. Wall tile is no longer just for inside the shower but now appears floor to ceiling on other walls as well.
When choosing the metal elements for your bathroom, it's a good idea to choose one finish for the faucets, showerhead, lighting, towel bars and paper holder. One metal finish in this small space will give a cohesive look and tie your design together.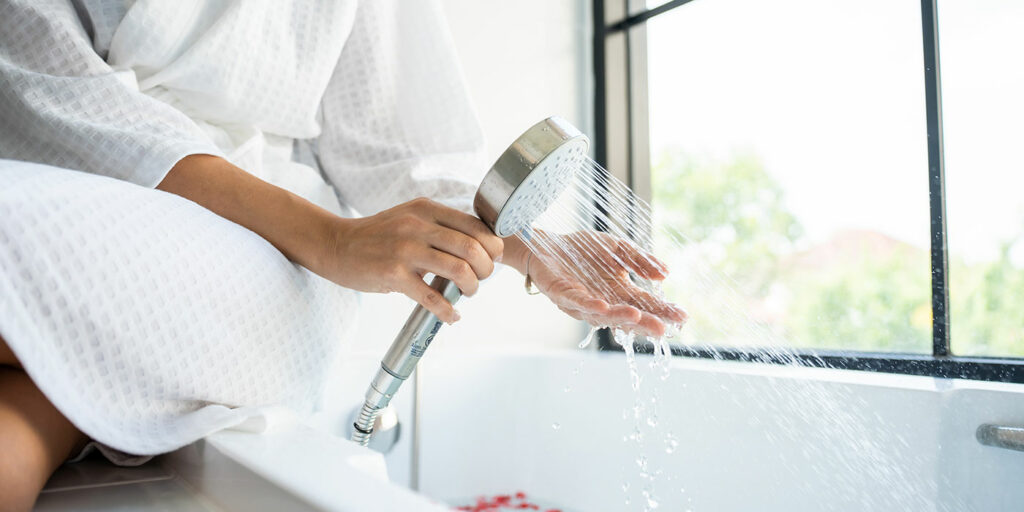 When you are at the planning stage of your bathroom renovation, come talk to a TIMBER MART Bath Expert. We'll answer your questions, explain your options and keep you on budget.