True Nature Metal Roof Tiles by VicWest are inspired by nature. They are manufactured from 28-gauge steel and enhanced by layers of specialized coatings to create a realistic finish that protects your roof from fading and corrosion.
Tiles are available in 2 traditional profiles, shake and slate and each is available in a variety of stylish colours. The classic design makes them a viable and attractive option for Victorian, Georgian and Craftsman-style homes.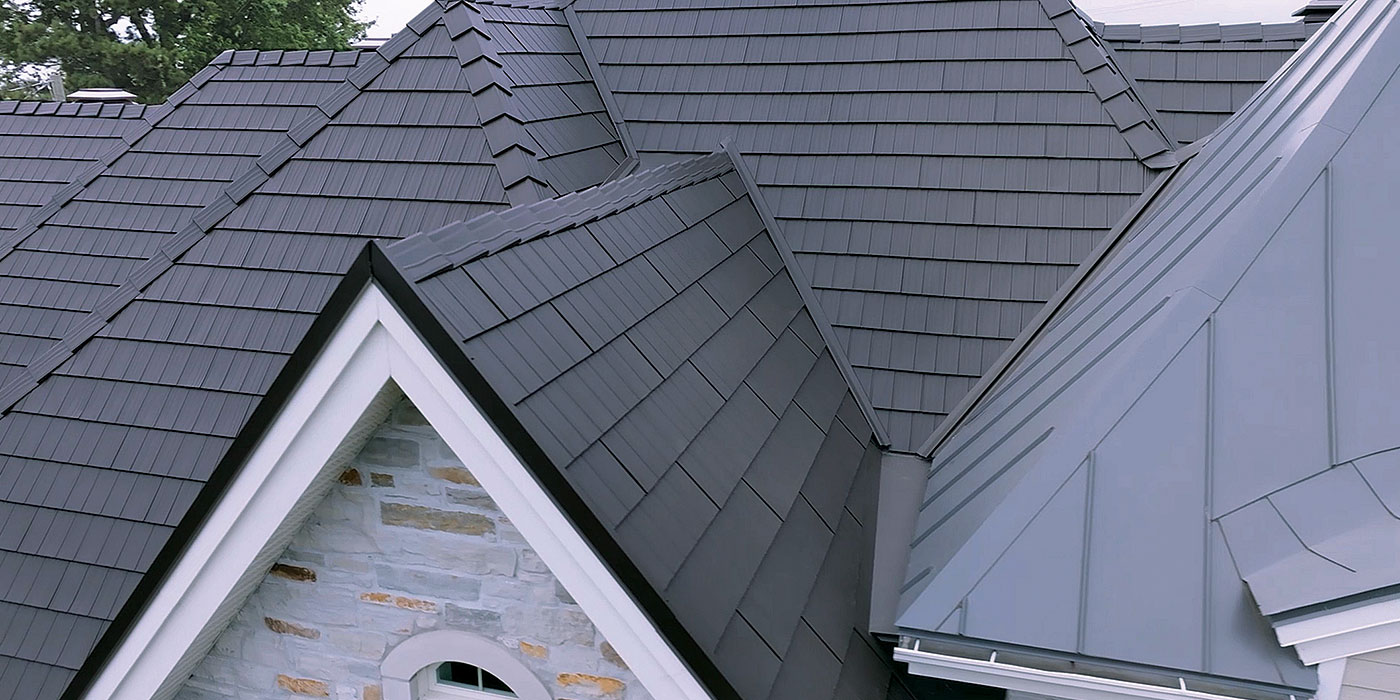 Tiles are manufactured in multi-width impressions so they blend seamlessly without hard lines or edges. Enhanced surface corrugation adds weight and texture to the tile which also helps increase its realism and strength.
These innovations make protecting a classically designed home with a metal roof a smart choice. Not only will it offer a greater return on investment by extending the lifespan of your home, but a metal roof can also boost energy efficiency and reduce its environmental impact overall. And now, thanks to innovative products like True Nature, there are more design options for integrating modern metal technology and classic architecture.