Changing interior door hardware is an easy DIY project that can be done over the span of a weekend with a small budget. And it's a project that is undervalued for its visual impact. You can often see several doors at once in your home and giving each one a small update has an overall effect. Styles and finishes range from traditional to the more popular contemporary.
When choosing, consider your home's decor and other metal finishes. Choose a single style and finish for your whole home to achieve a unified and put-together look. Deciding between knobs or levers is a personal choice. Levers have the benefit of a better grip and are easier to use for children and older people.
Metals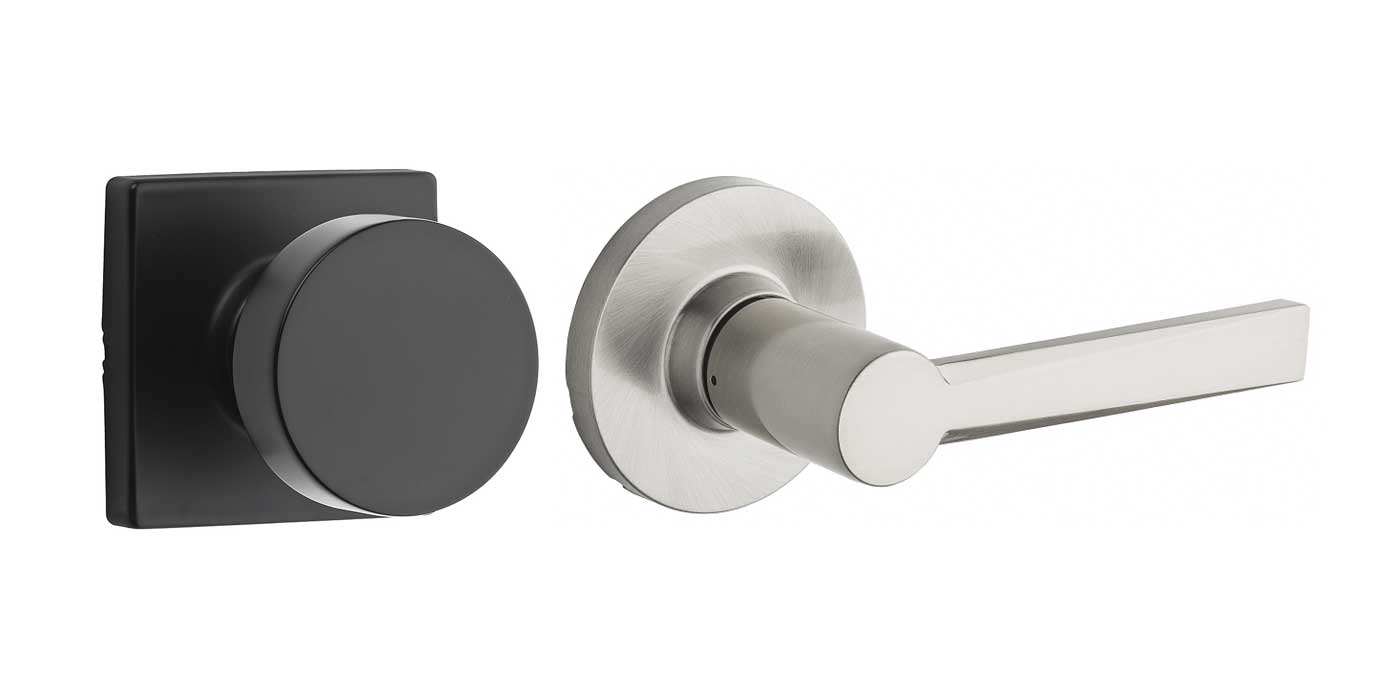 The most popular door hardware colours today are matte black and brushed nickel/chrome/stainless steel. O#5173554 O#5173489
TIMBER MART features a variety of door hardware styles to suit your needs and personal taste. Visit your local TIMBER MART for product selection.