Many new home builds feature a separate walk-in pantry as part of the kitchen design and this is because a large percentage of today's home buyers consider a kitchen pantry essential.
A pantry is extremely useful for stockpiling non-perishable groceries and storing small appliances and kitchen ware. If you are thinking about a full kitchen renovation, consider adding a pantry to your kitchen layout. Make the pantry as big as possible in an area that is cool, dry and convenient.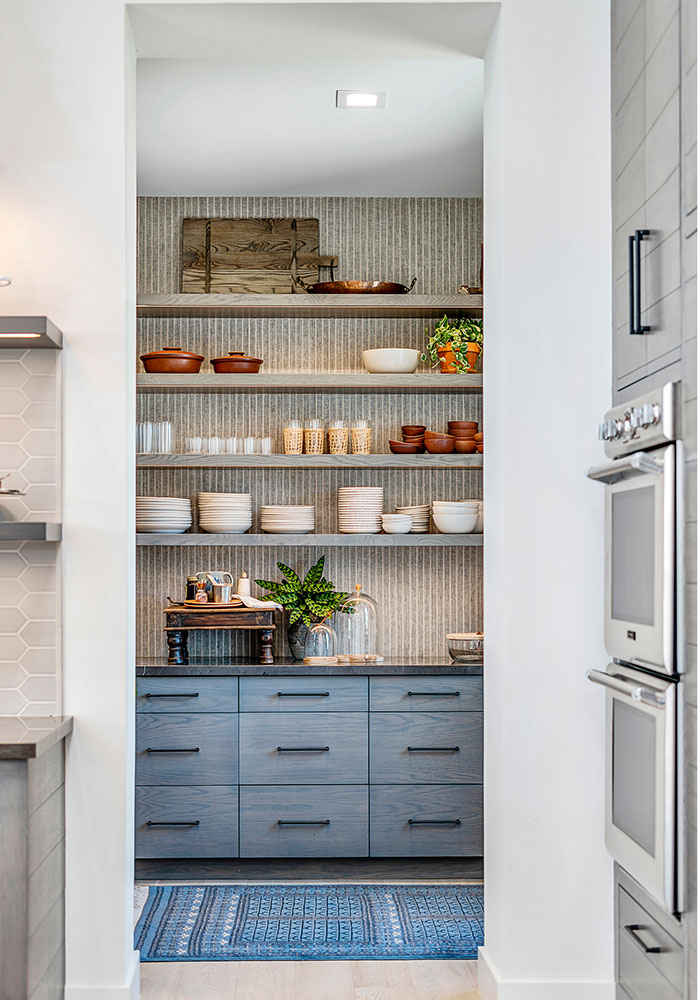 Traditionally, pantries were utility spaces and were hidden behind a door. Modern pantries are quite sophisticated and reflect the same style sensibilities as the main kitchen. Some of the more high-end pantries can contain custom cabinetry, a second fridge and a bar sink. However, a pantry can be as pretty or utilitarian as you want.
Design your pantry for the things you want to store and build your shelving accordingly. Shelves for spices and cans won't need a lot of space while shelves for appliances will need more. Adjustable shelving gives you flexibility.
Give your pantry good lighting and try to utilize the entire space. In existing kitchens, finding space to add a pantry can be tricky and you may need to get creative. A broom closet will make a great pantry or perhaps an unused space under the stairs.
Turn a hallway into a long pantry with narrow shelving or convert an antique hutch. Look for unused space at the end of your kitchen cabinets or under a window seat. Whether you are building from scratch or retrofitting, adding a pantry of any form means adding storage and having less clutter.
Once you have a plan in place, head into your local TIMBER MART for supplies and turn your pantry goals into a reality.