Check out these 5 features that will give your deck design a big bang for your buck – not only in style, but in practicality as well.
1. Levels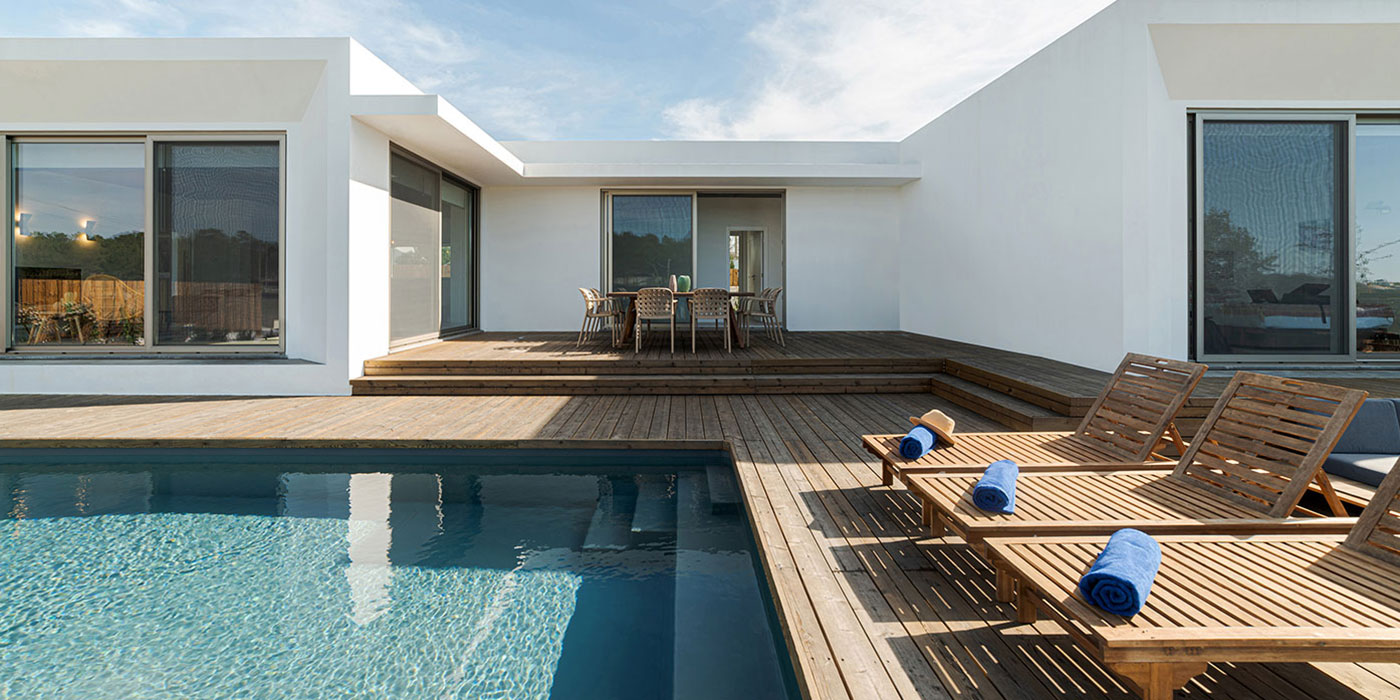 A deck with different levels can break up a large area into distinct spaces for different activities. Levels are also a good solution for sloped yards where one deck flows into another as the terrain changes.
2. Bench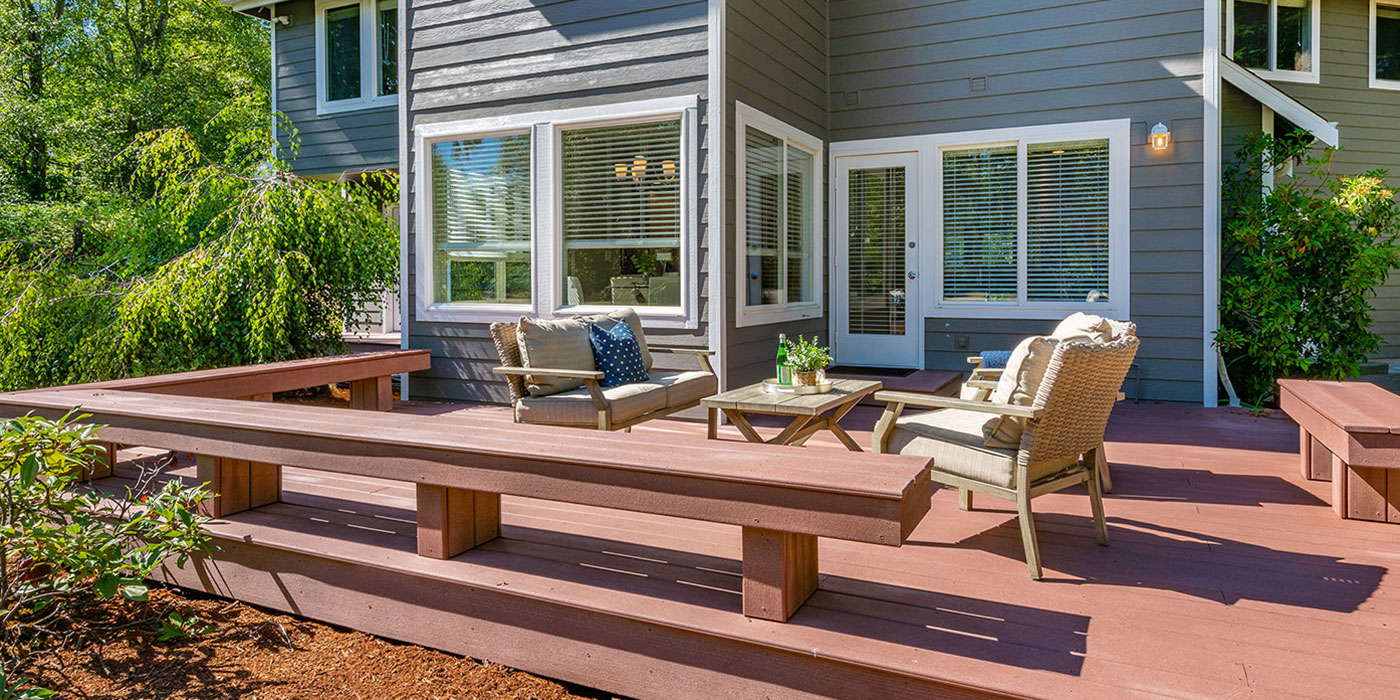 A built-in bench around the perimeter of the deck is a great way to accommodate seating for a crowd. Clever designs can include built-in storage.
3. Railing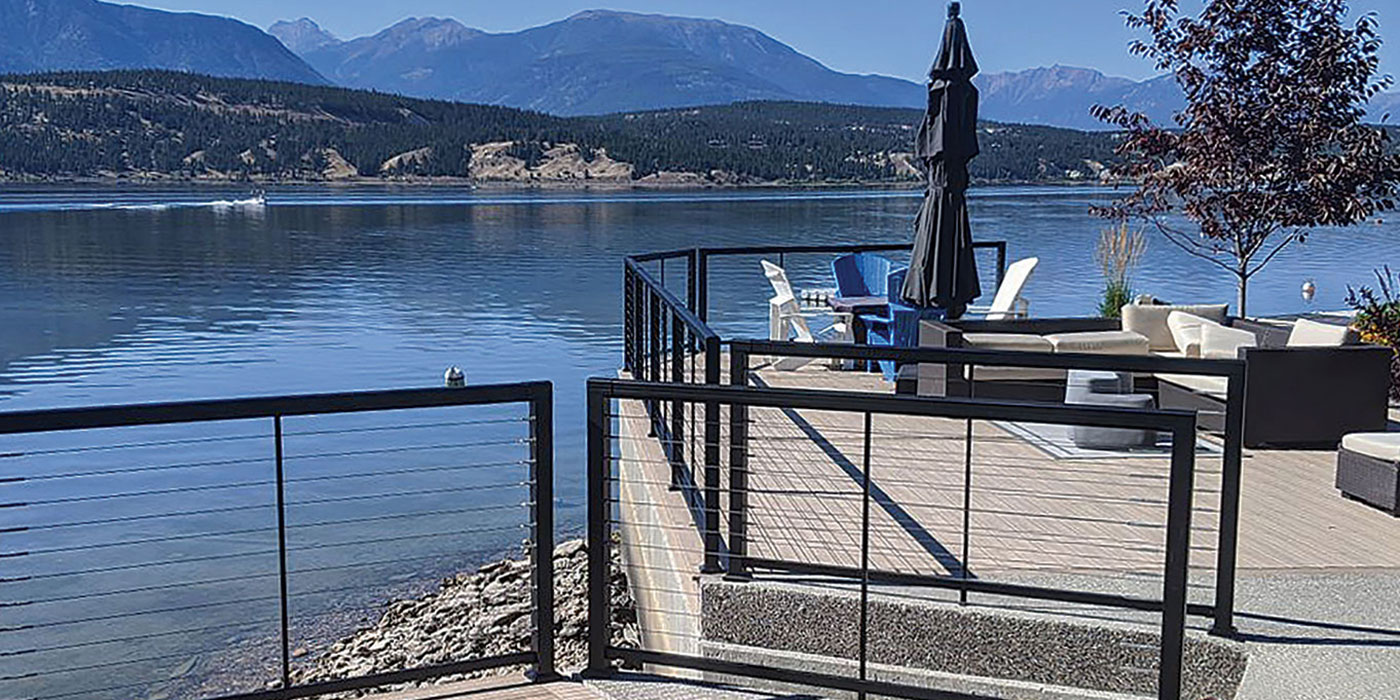 Deck railings are not only a safety feature for your deck, they also add an element of style. Today's trends tend to be simple and understated. Vertical balusters are available in metal and wood while glass and cable let you see the view beyond. Take note of your local building codes to ensure you are meeting safety requirements.
4. Shade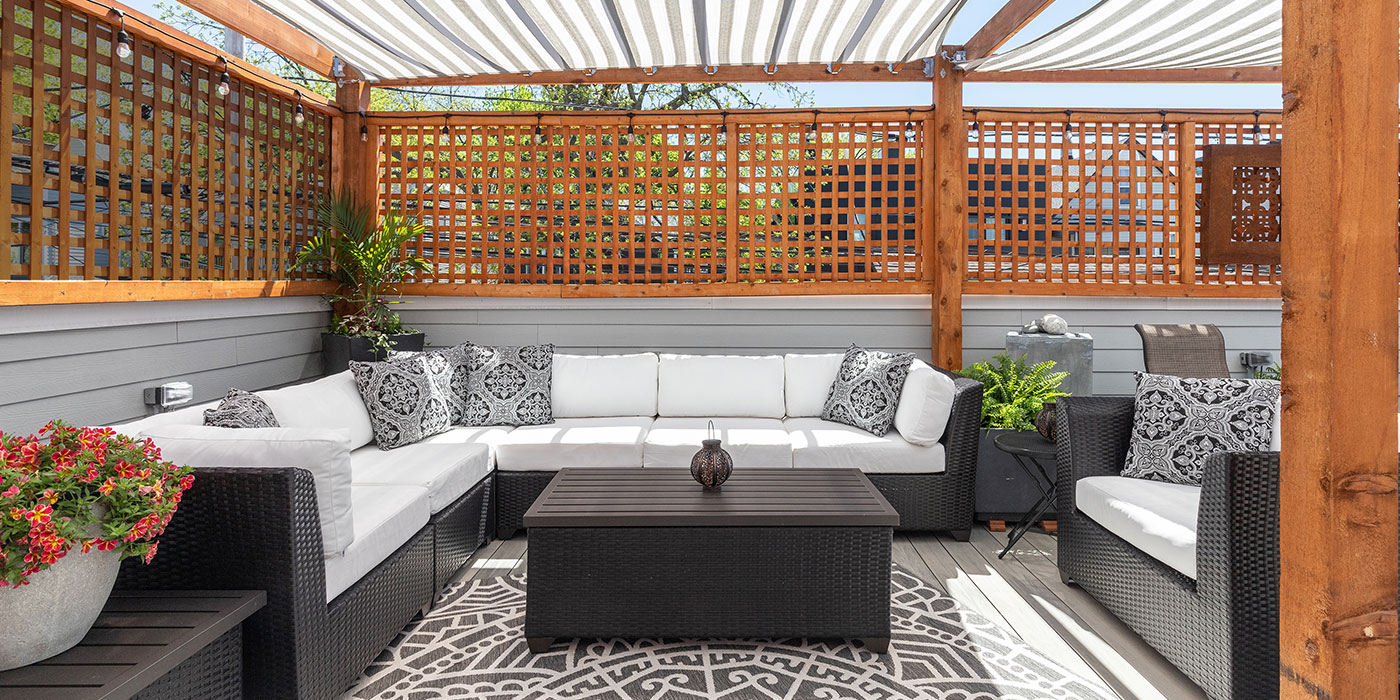 Adding shade to your deck will keep you cool and comfortable in the heat of summer. A pergola or shade structure is a great way to define an outdoor living space and stay out of the sun. If you would like a simpler shade solution, you can go with a patio canopy or umbrella.
5. Privacy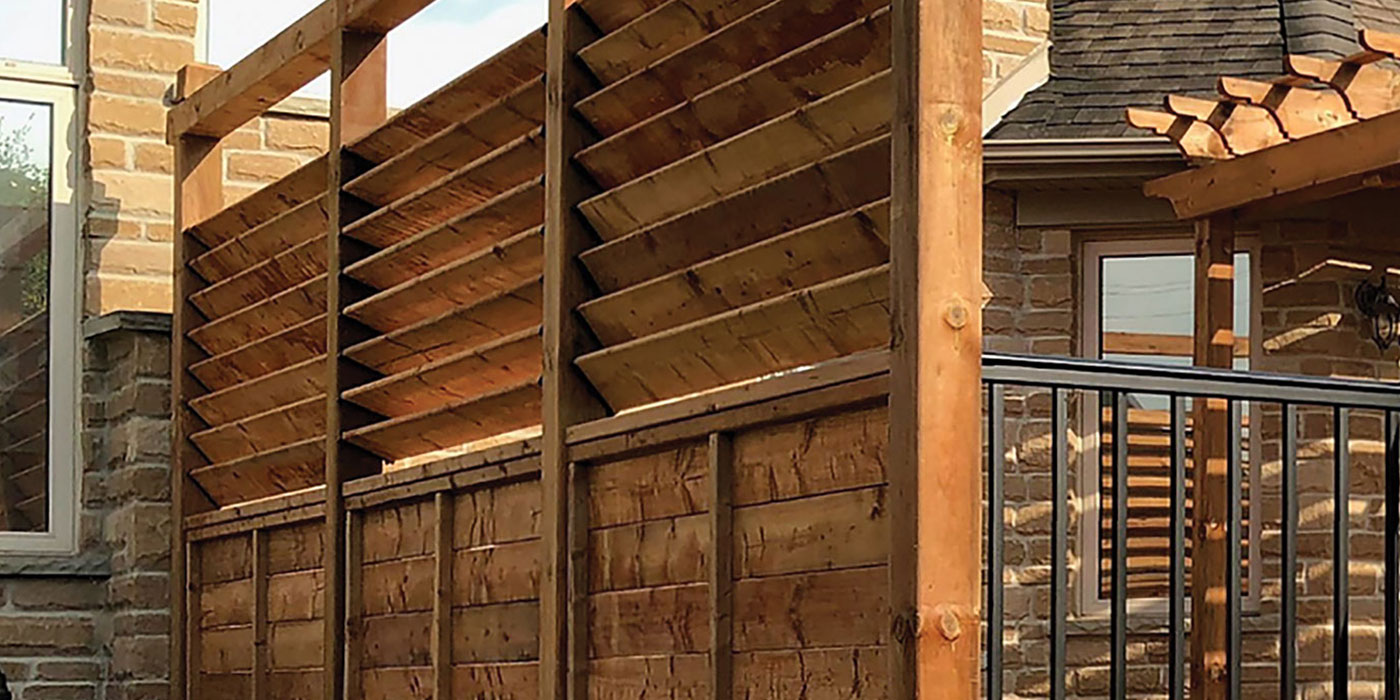 Create a more intimate setting by adding privacy to your deck and living space. Screening out your neighbours can be achieved with lattice, decorative panels, greenery or Nuvo Iron's adjustable louvers pictured here.