The ceiling is often overlooked when it comes to home design. Keep reading to learn three techniques you can use to turn your ceiling into a stylish fifth wall.
Beams & shiplap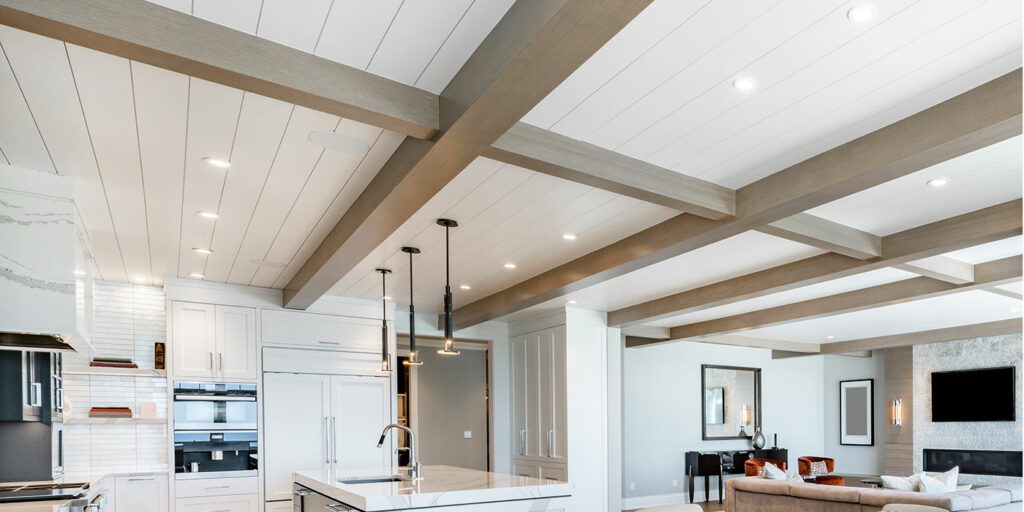 Today's open concept homes can result in large and unending ceilings. Break up that expanse of ceiling with beams and shiplap and add a whole lot of style at the same time.
Suspended ceiling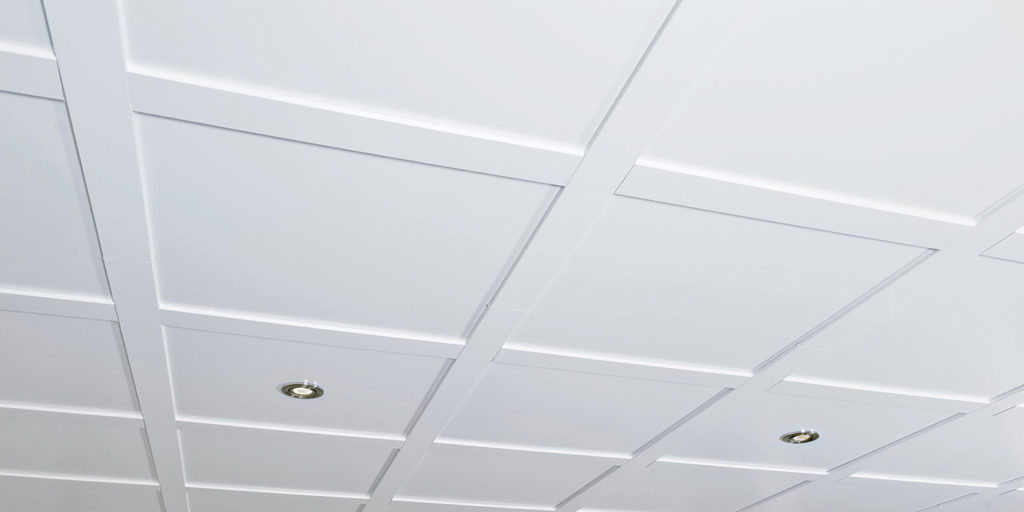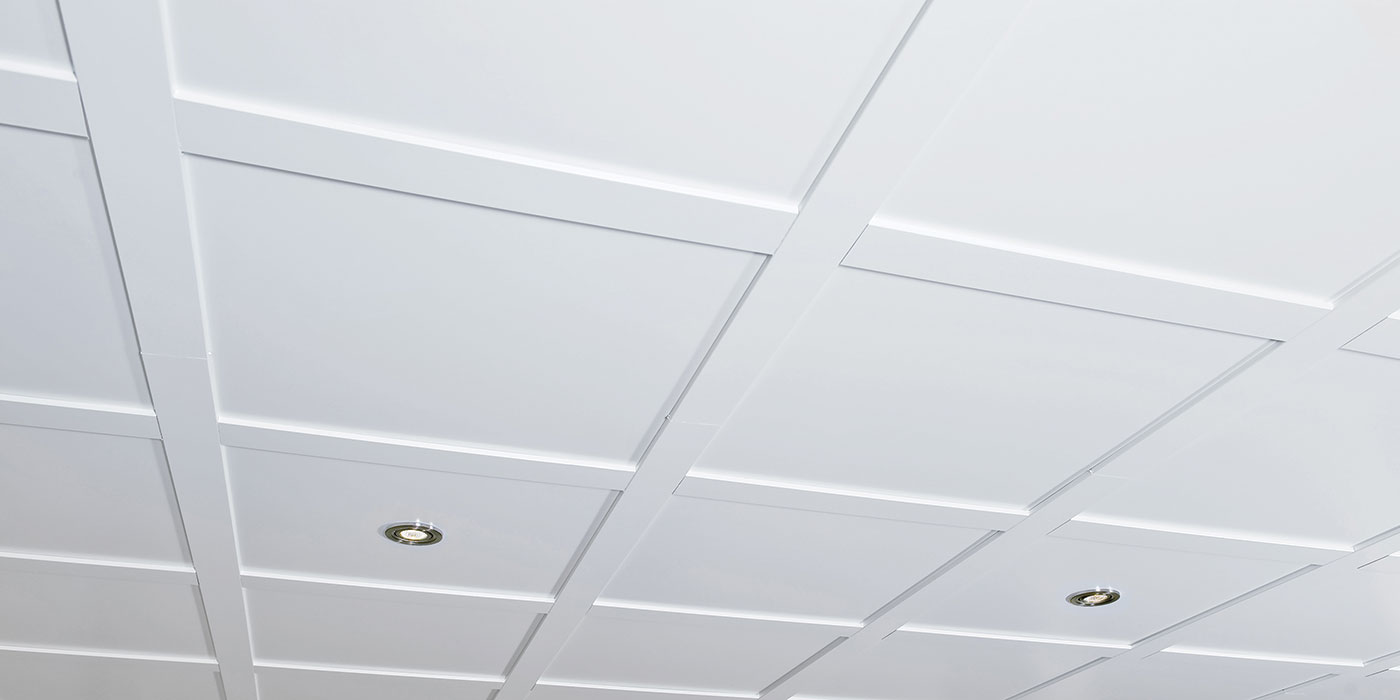 The biggest advantage to this type of ceiling is being able to easily access pipes, wires and your home's systems without having to demolish a drywall ceiling. This image features easy-to-install Embassy ceiling with a contemporary coffered look.
Coffered ceiling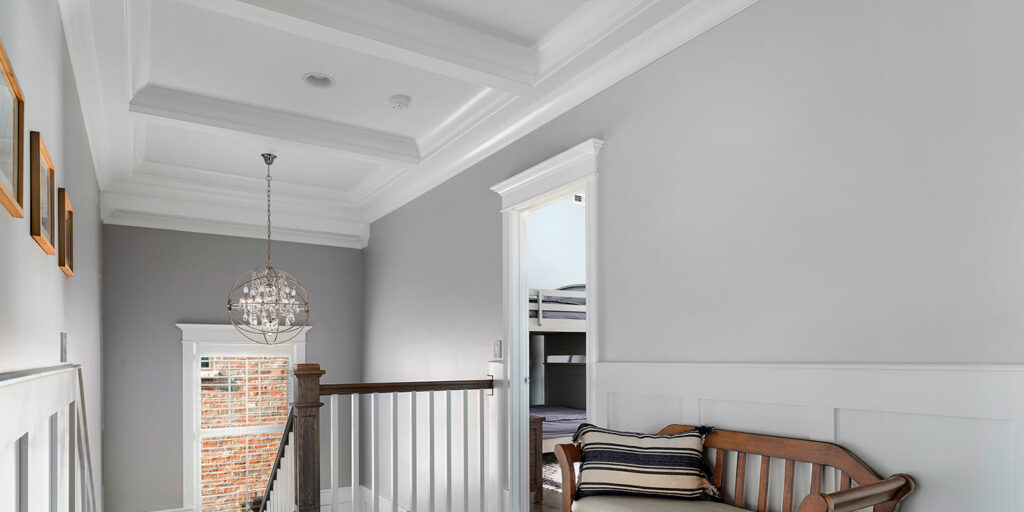 This is a series of built-up beams added to a flat ceiling in a rectangular or square grid. It creates a dramatic feature. Because the beams hang down quite low, ceilings should be at least 9 feet tall.
When you're ready to start your ceiling makeover, visit your local TIMBER MART for product recommendations and advice.