Lighting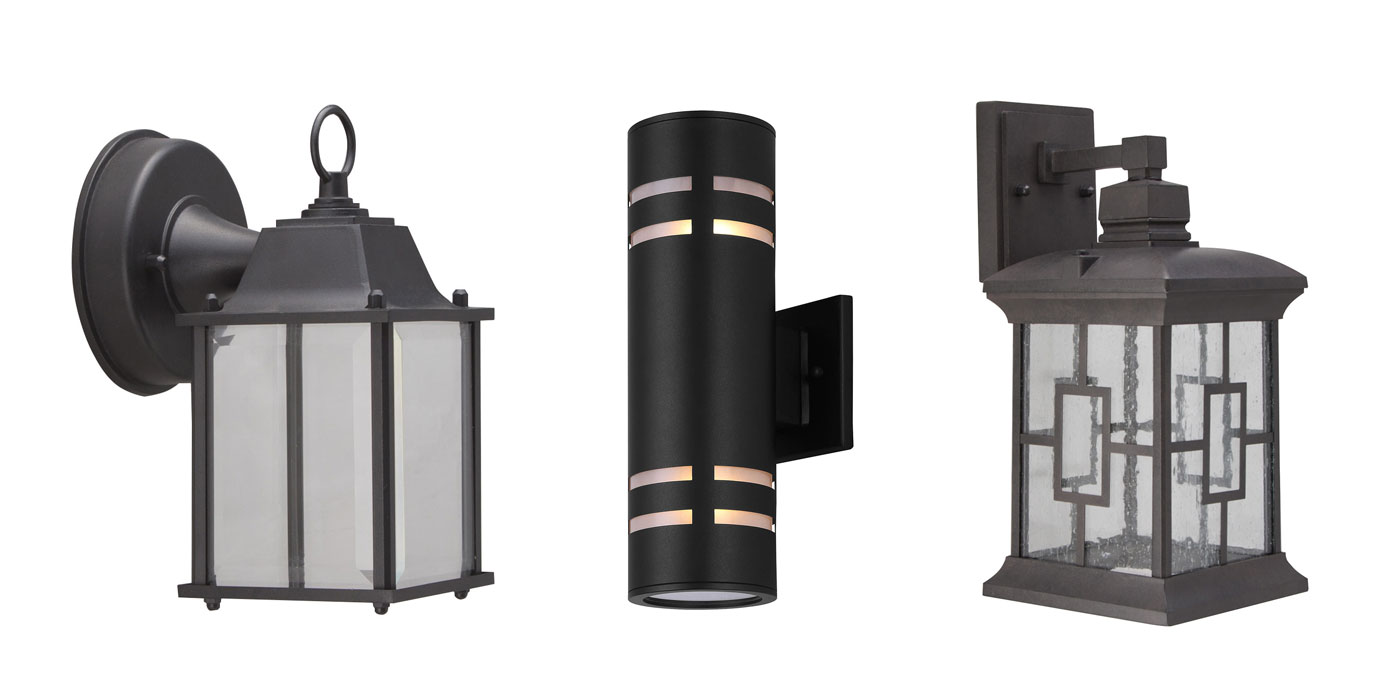 Update your home with inviting entrance lighting. Attractive pendant and wall fixtures are available in a variety of styles as well as unobtrusive soffit lighting.
House numbers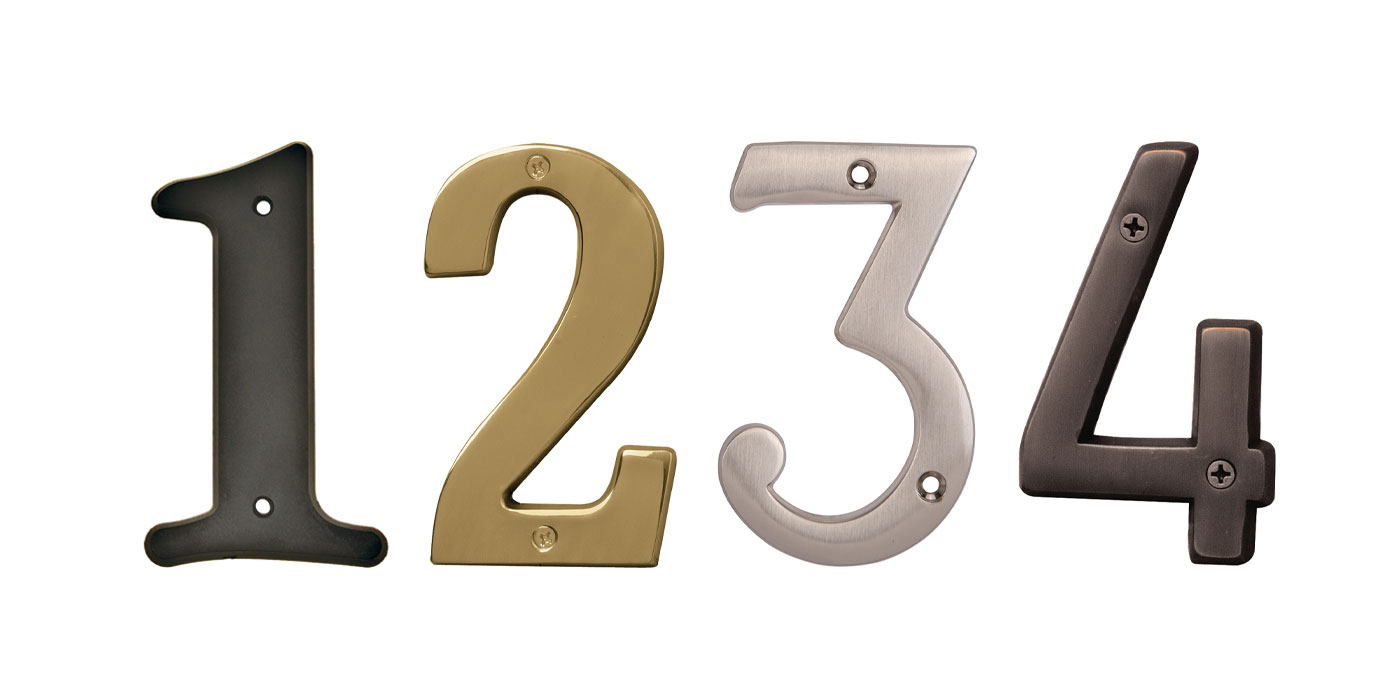 Choose numbers large enough to be seen from the street and position them in a well lit area. The font and finish should coordinate with other visible finishes as well as the architectural style of your home.
Handleset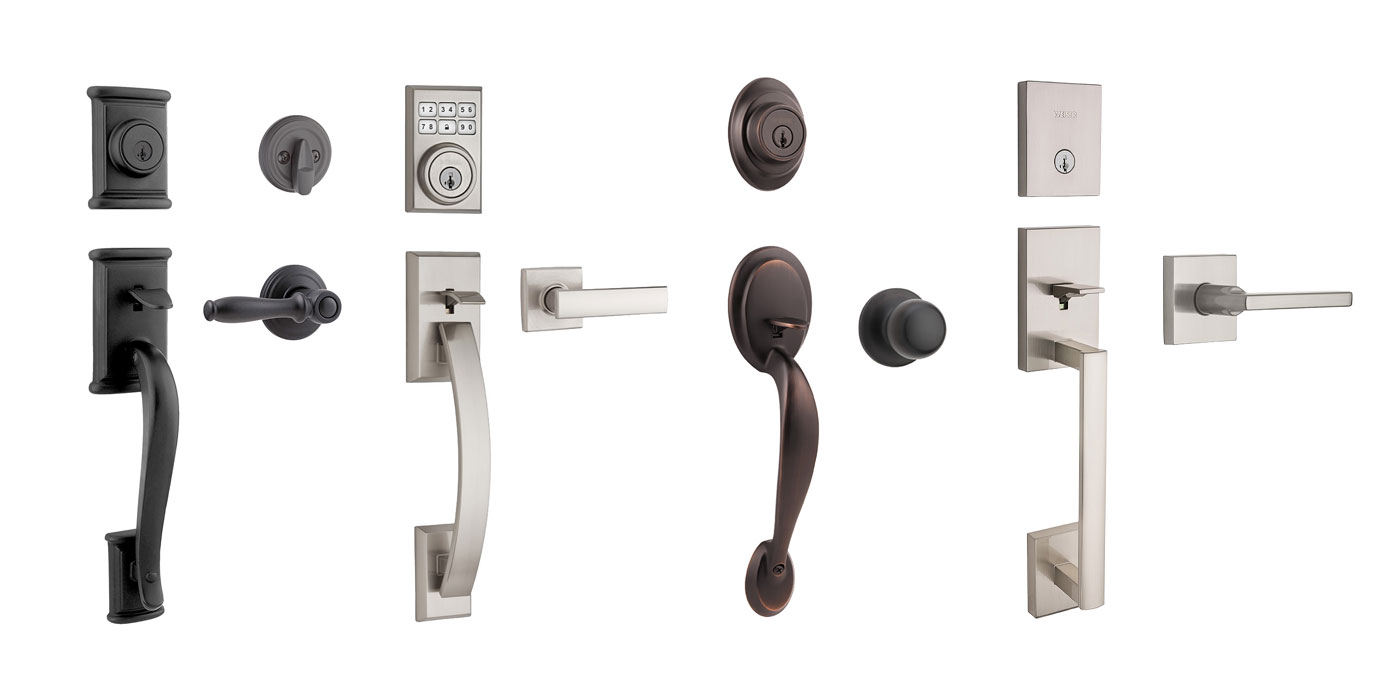 A new handleset is an affordable way to immediately update the look of a new or existing door. Handlesets and door hardware are available in an assortment of finishes and designs to suit any style.
Pick a colour
Choose a metal colour that best compliments the main colour of your home's exterior. For a coordinated look, choose the same finish for handleset, lighting and house numbers.