LePage QUAD Foam is a single-component, minimal-expansion polyurethane foam sealant that's ideal for insulating around windows and doors. Its flexible, closed-cell structure blocks out air and water without cracking or drying out. With an R-factor of 5-per-inch of cured foam, it maximizes energy efficiency. The low-pressure and low-expansion formula ensures that windows and doors won't bow or warp.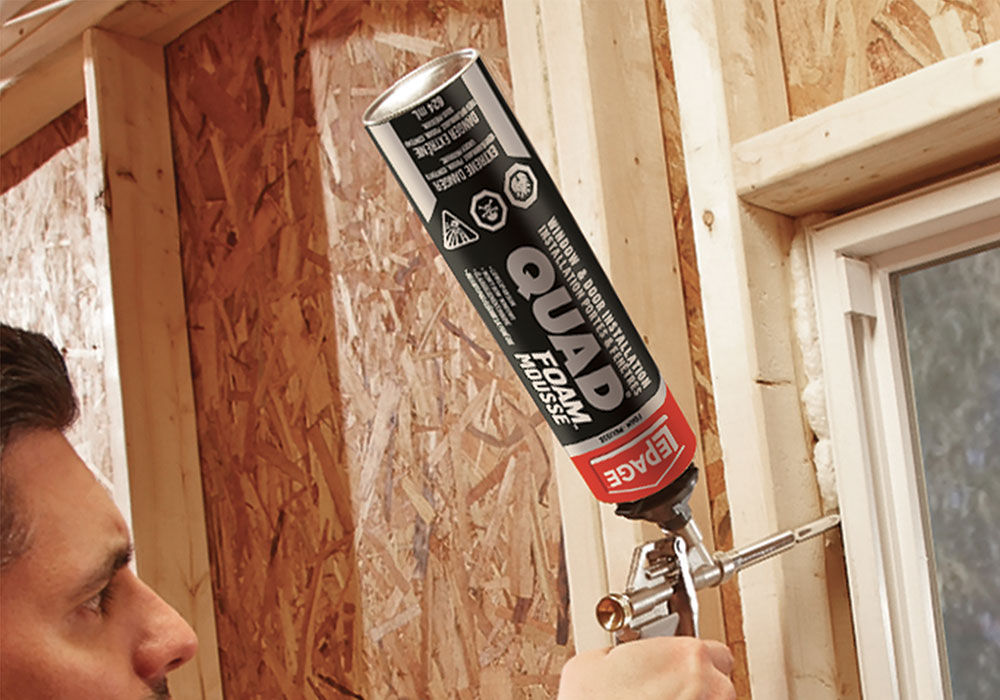 LePage QUAD Foam adheres to all types of building materials including wood, vinyl, aluminum, fibreglass, concrete, metal, OSB, PVC and drywall and is compatible with asphalt and butyl flexible flashing as well. Quad Foam can be applied in cold temperatures (-10ºC).
LePage Quad Foam has 2-in-1 dual applicator in 453g packaging, which comes with a straw and can also be used with a foam gun. Sets in just 10 minutes and can be cut or trimmed in less than 1 hour. Plus, it's VOC compliant. Trust LePage for all your adhesive, caulk, and sealant needs.