If you are planning on a roofing, siding or major interior renovation project, consider adding rigid insulation at the construction stage. It will increase the overall R-value of your home and will reduce your year-round energy costs.
Rigid foam insulation is sold in panels of various sizes, thicknesses and R-values. It performs well when exposed to moisture and does not change dimensions, split, or crack. It is best used on large areas that have no obstructions like wiring or plumbing pipes since it has no flexibility and will have to be carefully cut to fit, then sealed.
There are different kinds of rigid foam and each is highly engineered for a specific purpose. The most common uses are exterior sheathing for above and below grade, under roofing materials, interior basement walls, basement floors, underneath radiant floor heating, cathedral ceilings and interior walls to beef up sound proofing.
Be sure to read the manufacturer specs to make sure you are purchasing the correct rigid insulation for your specific purpose.
Cladmate CM20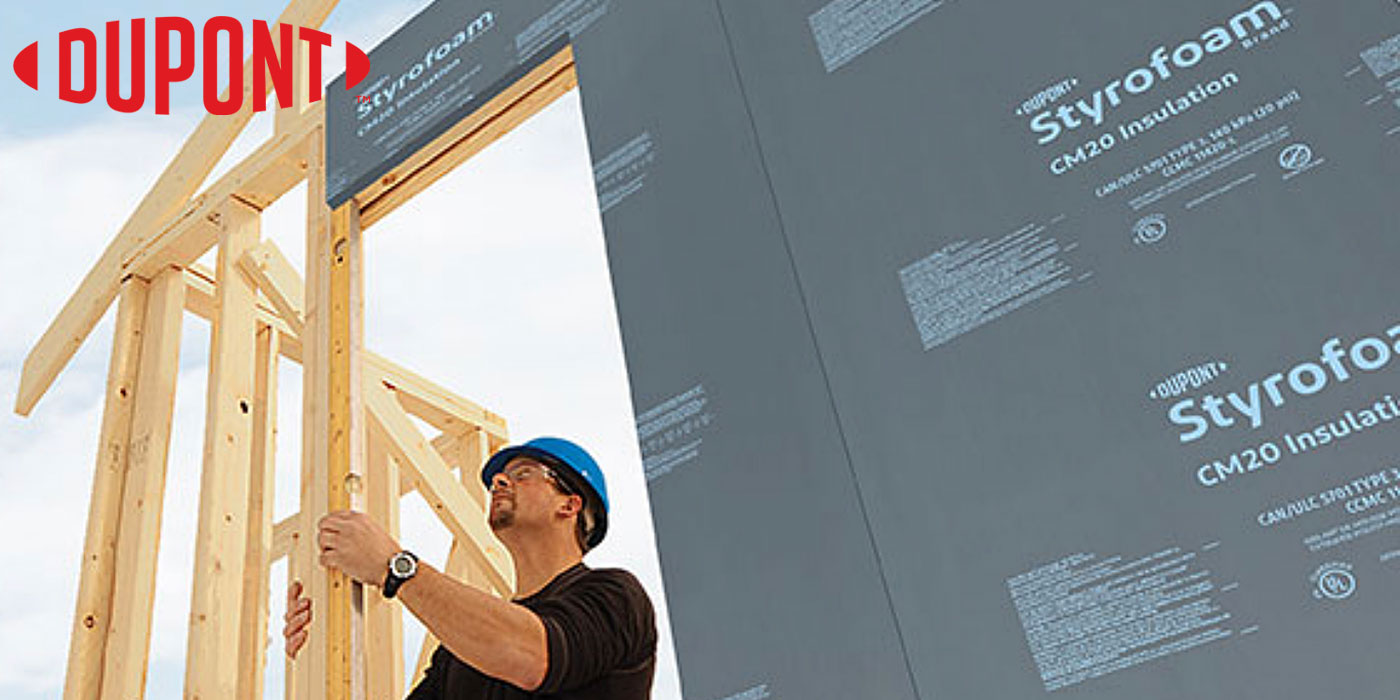 A moisture-resistant, durable and lightweight extruded polystyrene foam board for interior frame wall sheathing, exterior or interior masonry wall insulation in new or retrofit construction as well as basement floor slab insulation.
The closed-cell structure CM20 boards ensures exceptional long-term thermal performance. Sized to fit snugly between wall ties, CM20 Insulation is also easy to handle, cut and install. Panels are available in assorted sizes and thicknesses with an R-value of 5.0 per inch. Panels fit together with a shiplap or butt edge depending on the thickness of the board. The new grey coloured boards represent a sustainable technology shift that reduces the product's embodied carbon and supports DuPont's 2030 sustainability goals.
CM20 is reusable in many applications and contains an average of 20% pre-consumer recycled content.
Isolofoam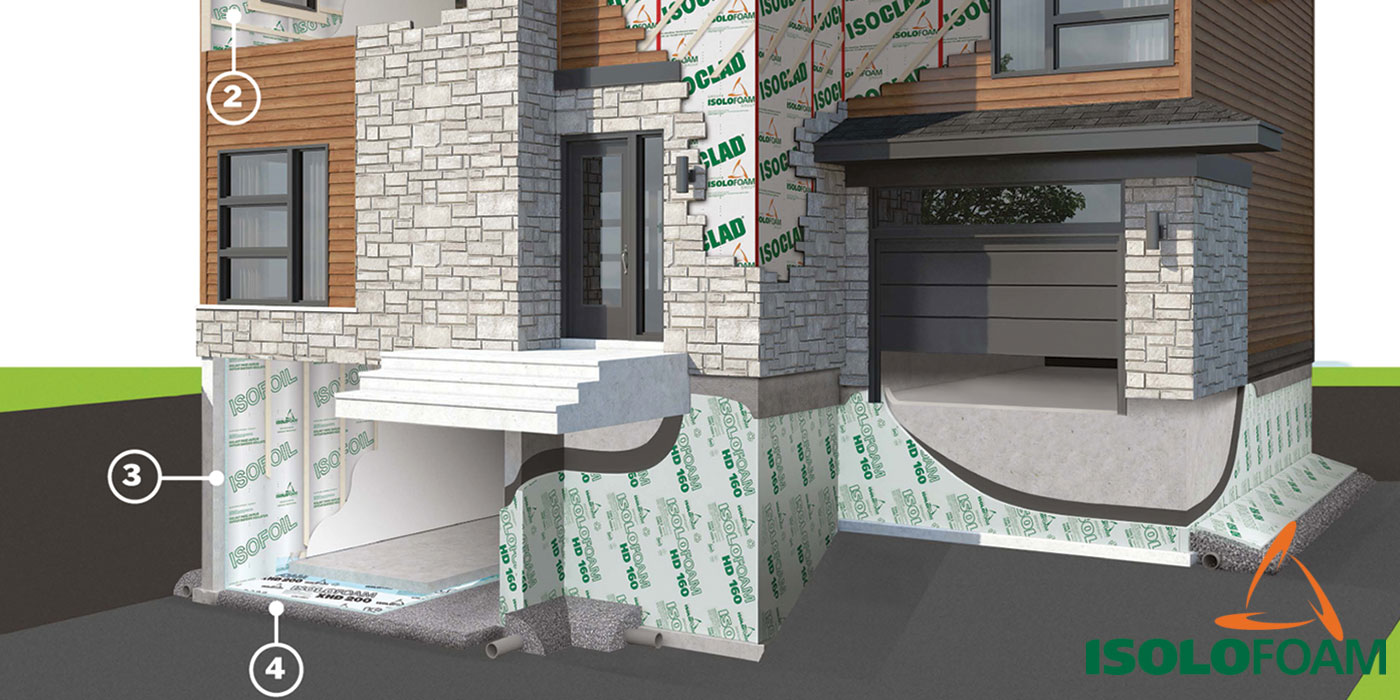 Isolofoam offers a complete line of rigid insulation designed to improve the energy efficiency of your home. These insulation products meet the strictest building code standards and requirements.
Isoclad for above grade
Combines insulating performance with an air-barrier membrane that allows moisture behind walls to evaporate thus reducing the chance of mould. No need for a separate air-barrier. Shiplapped on 4 sides ensures better air-tightness.
iFlexfoam for below the slab
Laminated membrane on both sides gives high resistance to breakage. Has a unique ISOCLICK four-sided clipping system for easy installation and continuous, uniform coverage beneath the concrete slab.
DuroFoam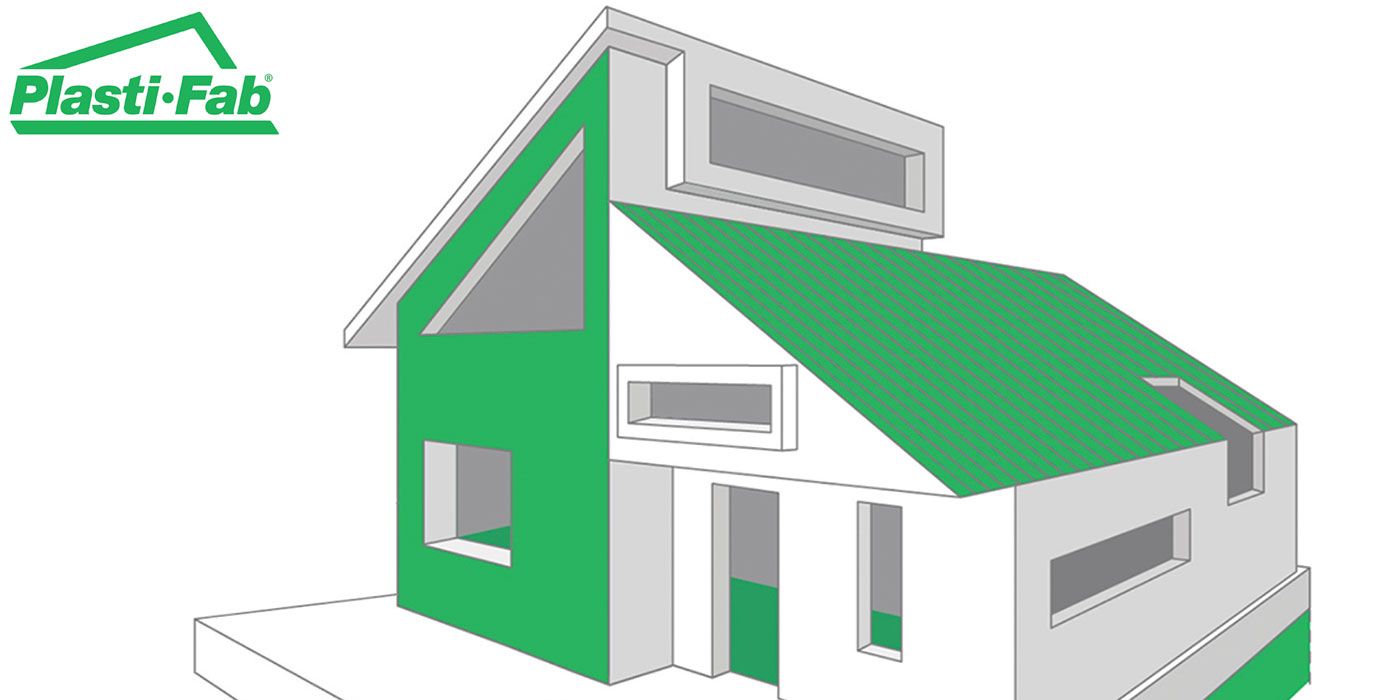 DuroFoam insulation is a closed cell and moisture resistant insulation with a thin film laminated to both sides of the product. It is easy to install and can be used in many applications; exterior sheathing, continuous insulation, basement floor, under slab insulation and cathedral ceilings. The use of DuroFoam insulation reduces thermal bridging and increases overall energy-efficiency. DuroFoam is free of HCFCs, improves indoor air quality, and does not degrade over time.