When the time comes to shop for exterior finishes for your home, consider installing insulated vinyl siding. This type of vinyl siding has a layer of rigid foam insulation attached to the back of the siding panels and acts as an insulation envelope for your home. It's an easy way to add an extra layer of protection for your home.
One of the biggest benefits of vinyl siding is its durability and low maintenance and this insulated version is perhaps better. The added insulation element to vinyl siding not only increases the R-value of your home but it makes the siding panels more rigid so they have better resistance to warping and impact damage which results in a longer lifespan.
Another big benefit of insulated vinyl siding is its ability to significantly reduce outdoor noise from entering your home. All these benefits add to the cost.
Generally speaking, insulated vinyl siding is more expensive than regular vinyl siding and can take more time to install. Because of the greater thickness of the siding panels, window and door casings as well as any trim may have to be built out prior to installation. This type of vinyl siding is better at concealing imperfections in your walls which will result in smooth wall lines and upscale appearance.
There are many colour choices available as well as various profiles to choose from. Often, the rigidity of the panels allows the profiles to be wider which can add a more contemporary look to your home.
Insulated vinyl siding is a smart choice for long-term energy efficiency and it will stay beautiful for decades.
Sequoia Select EnFusion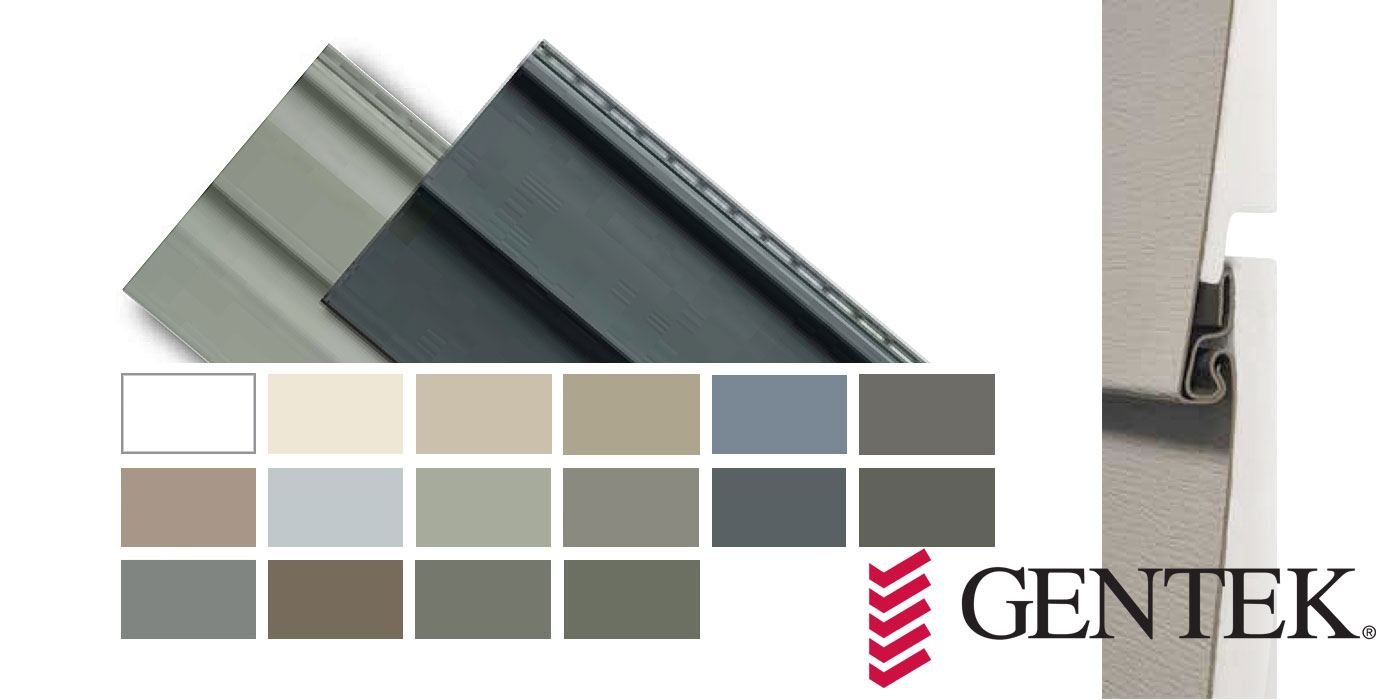 A fusion of beauty and strength. Custom contoured expanded polystyrene rigid foam insulation (up to 1-1/4″ thick) helps block energy loss year-round. Natural cedargrain texture and low gloss finish for subtle elegance. The extra-long 16′ 8″ and 16'4″ panels create fewer overlaps for a superior finished look.
Kaycan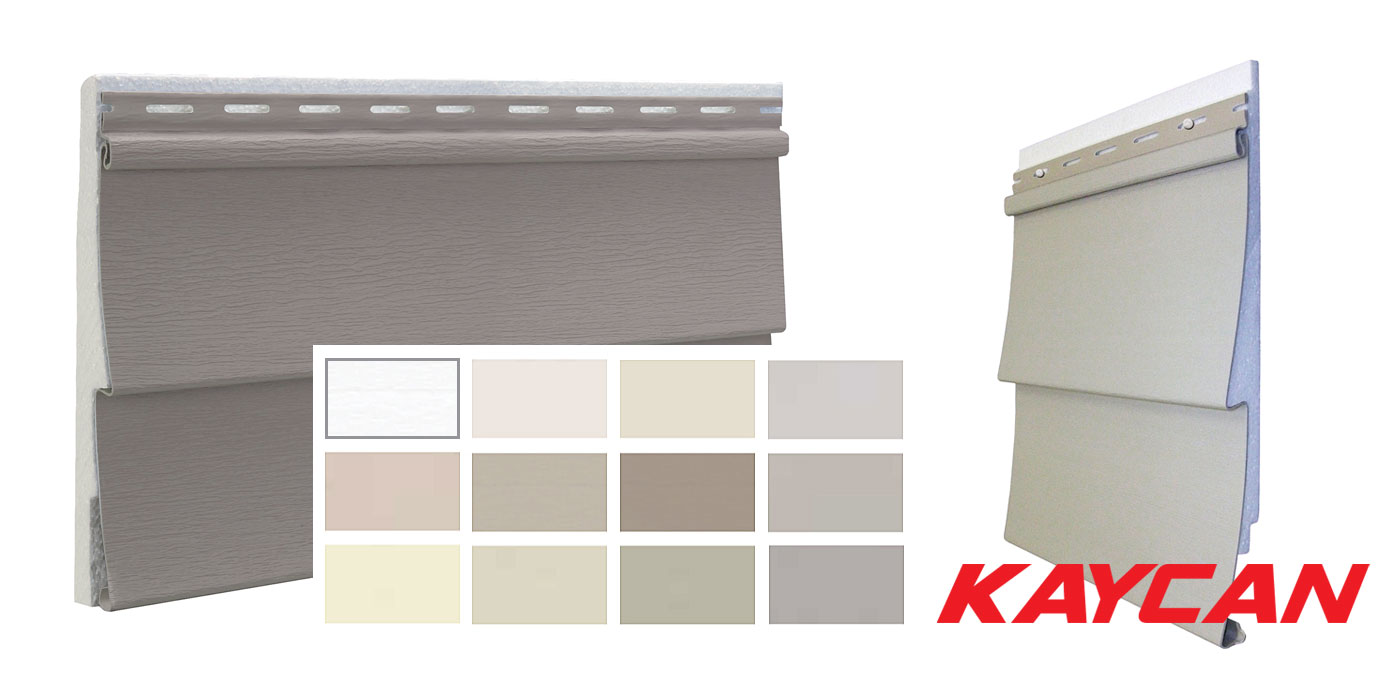 Kaycan is renowned for offering innovative and long-lasting products. There are two traditional insulated vinyl siding styles in their repertoire:
Ocean Park XL™ Ultra Thickest panel on the market with precisely contoured insulation.
Richmond Ultra™ Strength and ultra impact resistance with comfort of an insulated wall system.