Add architectural detail and character to your living room, master bedroom or basement with an updated ceiling. Our interior finishes team explain the difference between three popular ceiling styles:
Coffered ceiling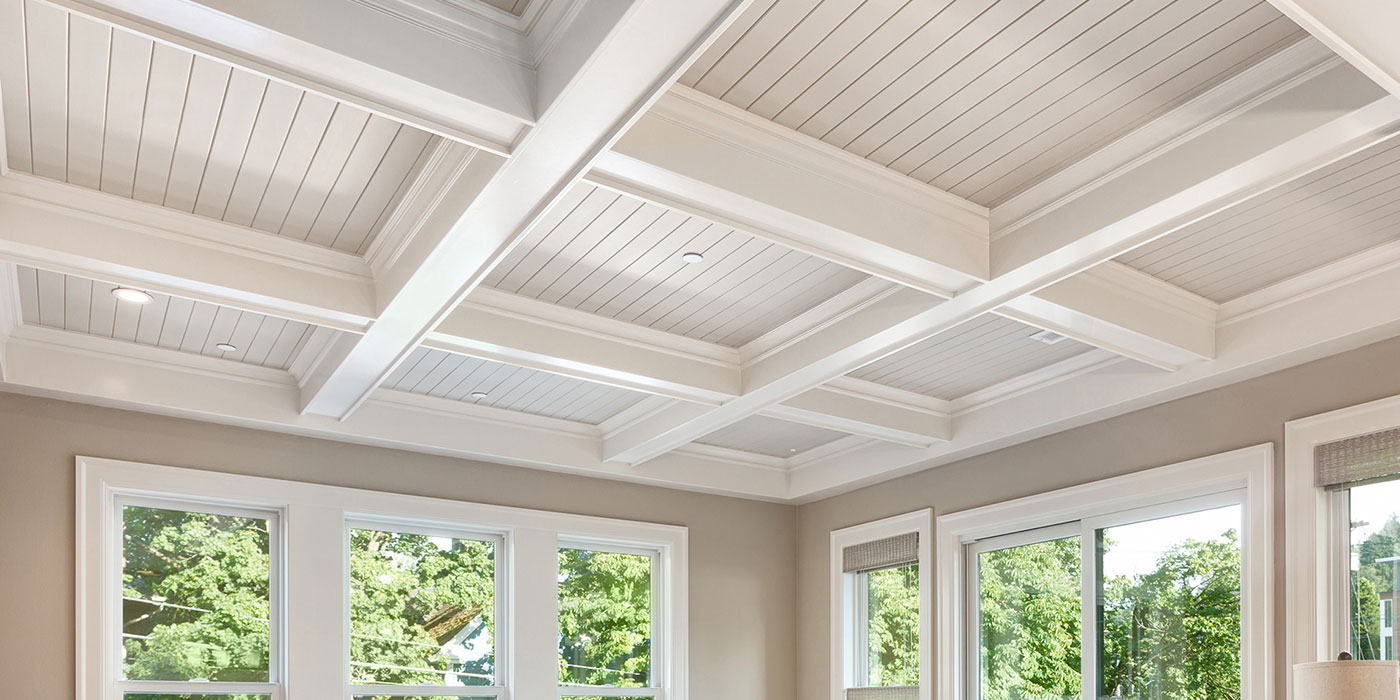 A coffered ceiling is a classic architectural detail that dates back thousands of years. It is a series of built-up beams added to a flat ceiling in a rectangular or square grid. It creates a highly decorative and dramatic focal point to any room. Because the grid of the coffered ceiling hangs down quite low, ceilings should be at least 9 feet tall. You shouldn't be able to reach up and touch a coffered ceiling.
Tray ceiling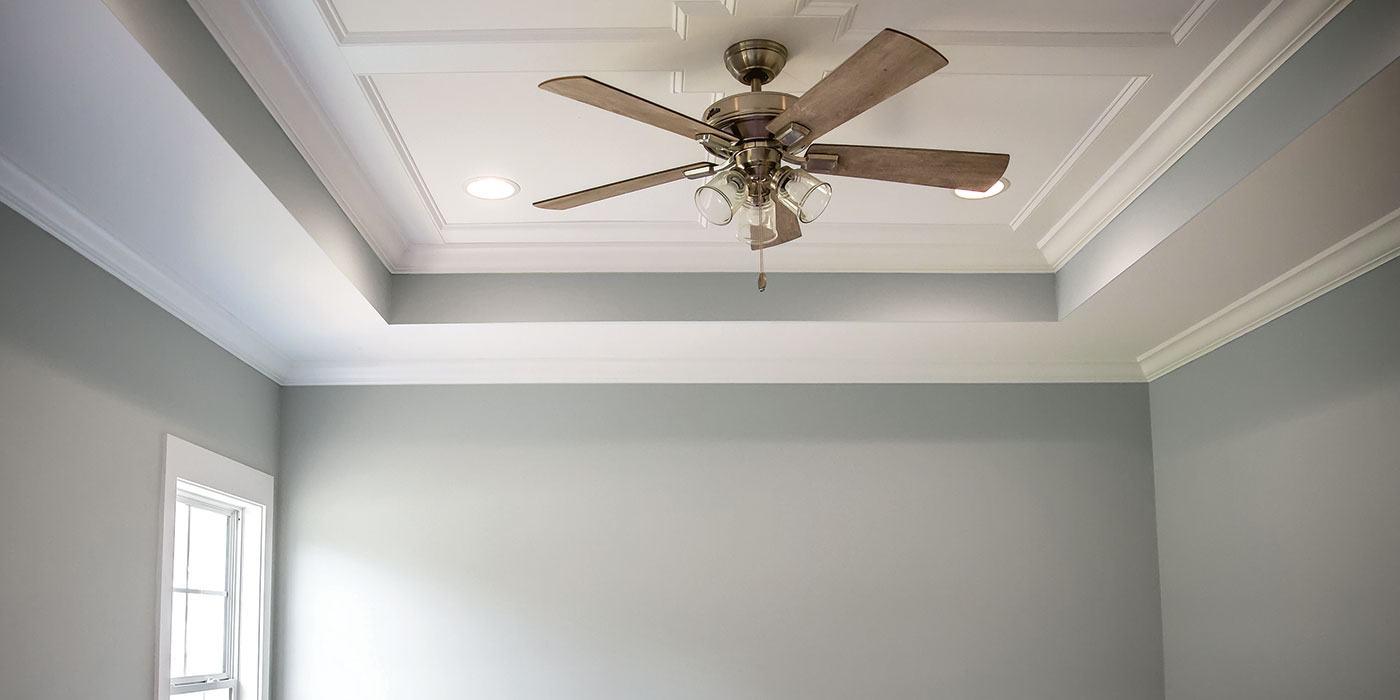 A tray ceiling resembles an upside down tray with the perimeter of the ceiling being 6 to 14 inches lower than the centre. It can be simple and unadorned or can be detailed with crown moulding and panel features like the ceiling pictured. This type of ceiling is recommended for minimum 8 foot ceilings because of the drop in the perimeter height. A tray ceiling is commonly found in master bedrooms and adds an elegant architectural detail to a typically plain feature.
Suspended ceiling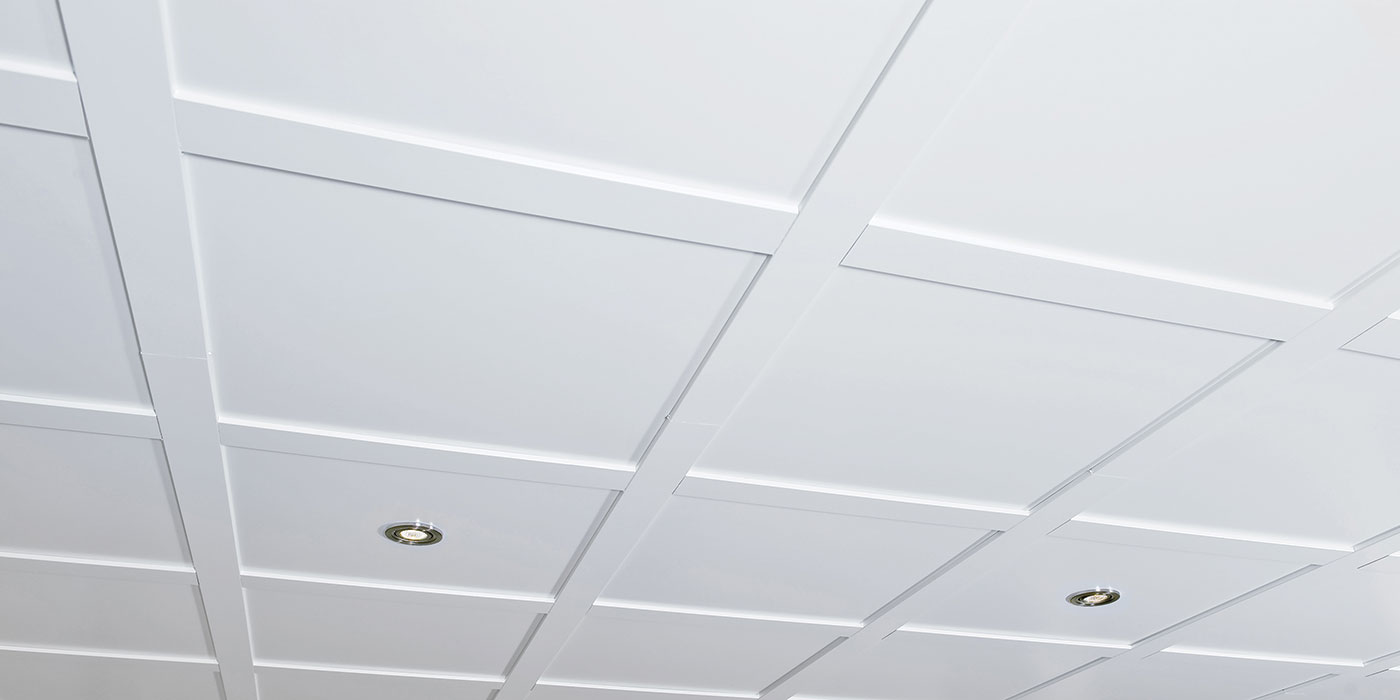 This type of ceiling hangs on a grid below a room's structural ceiling and is often found in finished basements. The biggest advantage to this type of ceiling is being able to easily access pipes, wires and your home's systems without having to demolish a drywall ceiling. Simply move the ceiling tiles and replace them when finished. This image features easy-to-install Embassy ceiling with a contemporary coffered look.