A dog washing station is on the wish list of anyone who owns a dog. Washing a dog, especially a large dog, in the bathtub or the shower means making a big mess with water everywhere and your clothes drenched. Having a dedicated dog washing station will make cleaning up the pooch a lot easier for everyone.
A good place to build a dog washing station is in a laundry room that already has water resistant flooring. The first thing to do is figure out the plumbing. Some home owners replace the laundry room tub with a dog washing station because the hot and cold supply lines and drain are already there. After that it's a straightforward job, similar to building a shower enclosure.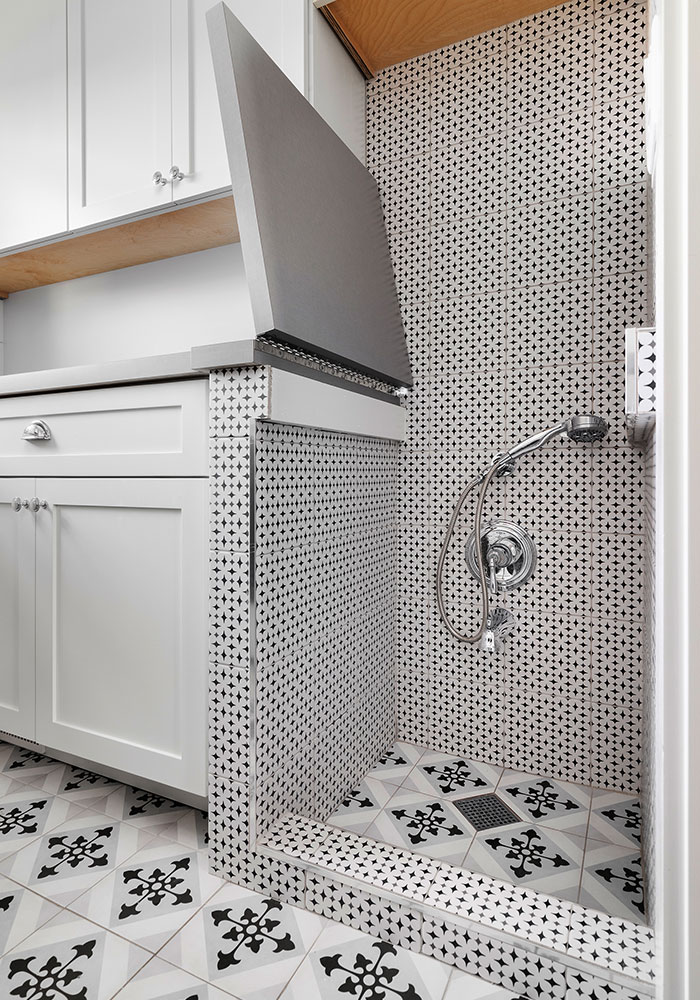 Be sure to build a station big enough for the size of your dog. Raising the base of the station off the floor will save strain on your back when you are washing your dog but keep in mind that large dogs may need stairs to get into it. Install cement board on the walls as an underlayment for the tiles and using a preformed shower pan on the floor will eliminate the need for tiling the base.
A hand held shower wand is the best way to rinse your dog all over. There are many designs out there for dog washing stations. The photo on this page has a hinged countertop that swings down when the station is not in use. Do your research and find a design that will work for your dog and the size of your space.
When you're ready, swing by your local TIMBER MART to pick up the materials and tools to take your DIY dog washing station to the next level.