Deliver professional results with LePage No More Nails Wet Grab Construction Adhesive, the latest in construction adhesive technology.
This high-quality interior/exterior construction adhesive works in all conditions, all weather and on most materials and can even be applied in wet conditions as well as bond two non-porous surfaces. LePage No More Nails Wet Grab dries white with a zero second instant grab that reduces the need for bracing and nailing with quick initial tack. Water resistant and tough against weather from -18°C to 38°C, LePage No More Nails Wet Grab sets in 10 minutes and fully cures in 24 hours without fear of shrinkage or breaks.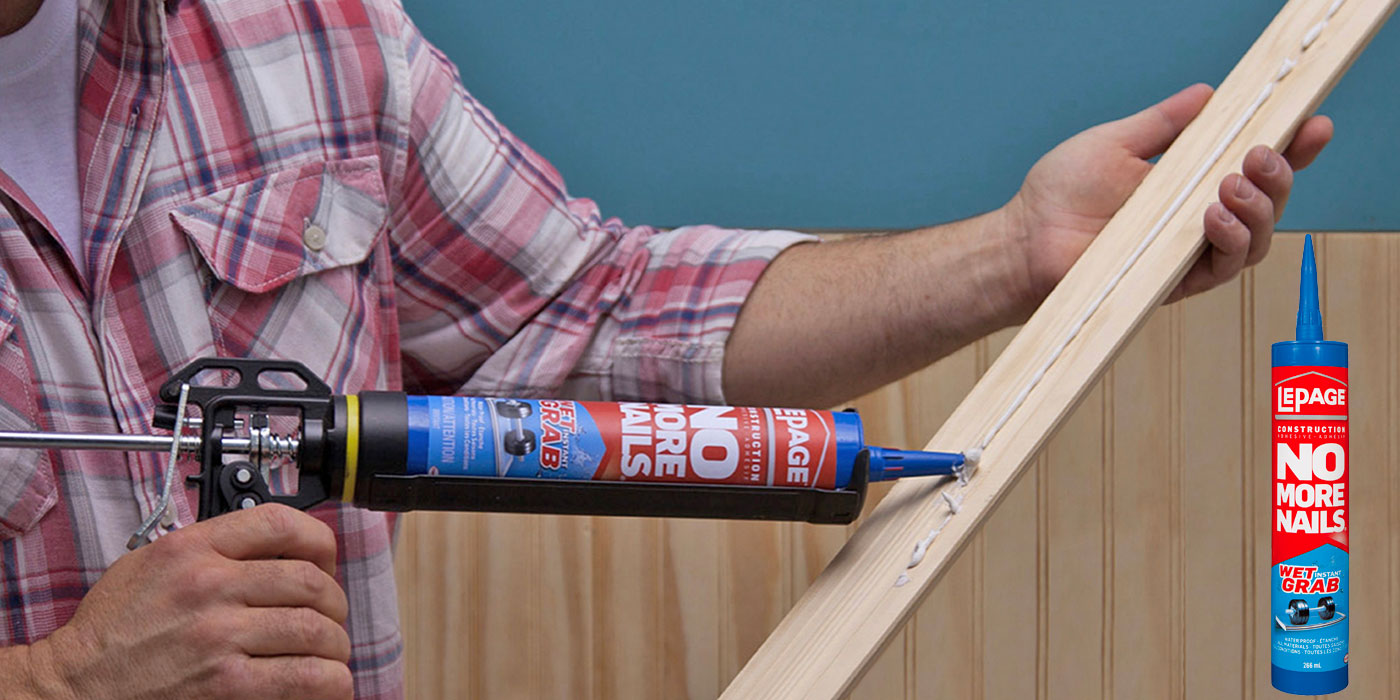 This versatile and durable formula is great for professional and amateur jobs alike and bonds to most common construction materials such as wood, plywood, OSB, MDF, concrete, glass, marble, granite, tile, porcelain, stone, masonry, brick, foam insulation of all sorts including EPS (expanded polystyrene foam), XPS (extruded polystyrene foam), metal, ceramic, drywall, rigid and cellular vinyl/PVC trim and moulding, and some plastics. LePage Power Grab Ultimate formula is solvent free and VOC compliant.
Visit your local TIMBER MART to find the right LePage adhesive for your project.