Sunroom Solutions provides customized and affordable 3-season windows for any outdoor structure. This window system offers the flexibility to easily convert your space into an inviting outdoor enclosure, extending your enjoyment of the outdoor season.
Vinyl pane windows protect you from environmental elements like wind, rain, snow, insects, and allergens! These durable windows are constructed with strong powder-coated aluminum frames and feature durable weather-resistant 10 mil vinyl panes. Sliding window panels are spring-loaded and can be easily removed to achieve a 100% screen opening.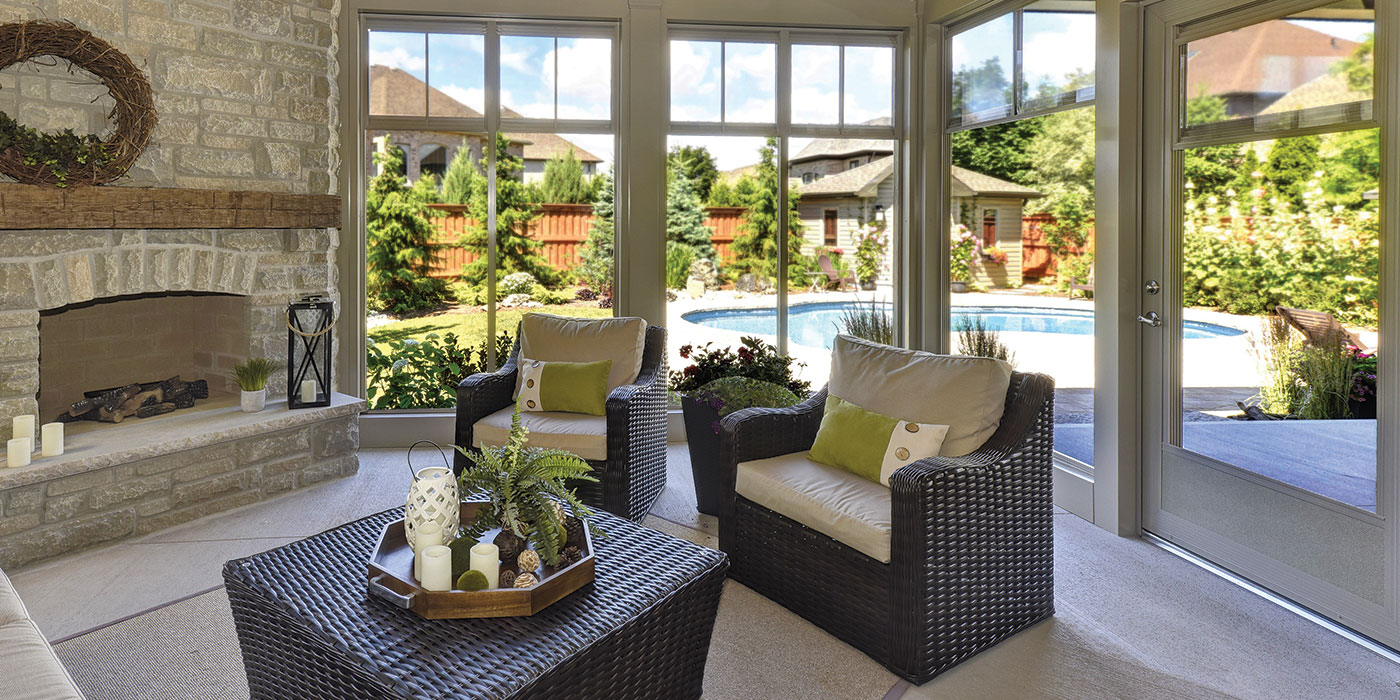 This product is designed for the DIY-er with an easy and inexpensive installation process. Enclosing an outdoor space adds value to your home or cottage by increasing the square footage and creating an ideal living space for you to enjoy. Come in and talk to a TIMBER MART Deck Specialist about the benefits of a Sunroom Solutions 3-season sunroom.