Choosing vinyl siding can seem like a simple thing at first but there are many details to consider. Each type of vinyl siding can have a different profile, texture, thickness, length, colour and can be either insulated or non-insulated. And each type can completely change the look of your house.  Here, we will cover 5 of the more popular vinyl siding styles.
1. Lap siding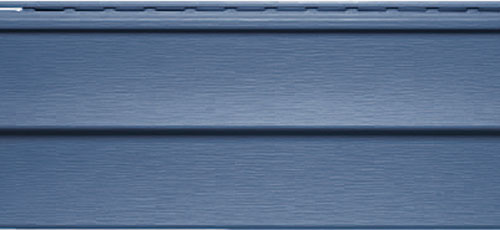 Lap siding is a general term that refers to siding installed horizontally. It also refers to a siding profile that is flat or slightly concave and without any extra embellishment. Widths can be from 4 to 7 inches. This siding is also referred to as "clapboard".
2. Dutch lap siding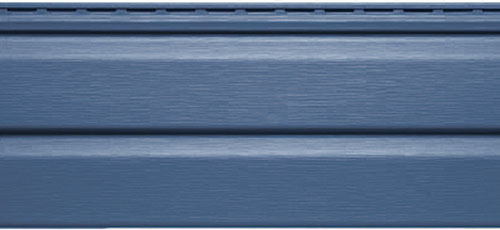 This siding has an extra bevelled edge near the top so that the bottom half of the siding stands out. This creates a larger shadow line and has more of a distinctive 3D appearance.
3. Beaded lap siding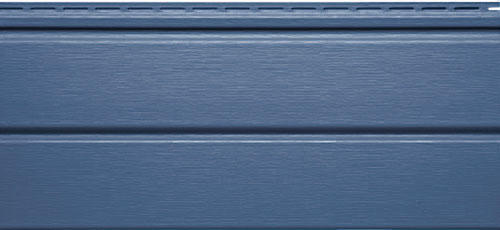 Flat planks feature a rounded ridge or "bead" on the bottom edge. This added edge detail on an otherwise flat plank gives a unique and upscale shadow line.
4. Board and batten
This is vertical siding and consists of wide boards with a smaller board or 'batten' used to seal the crack where the two wide boards meet.
5. Cedar shake
This vinyl siding has the look of real wood cedar shakes but without the high cost or high maintenance. Adds a distinctive texture and is often used as an accent siding.
Mix and match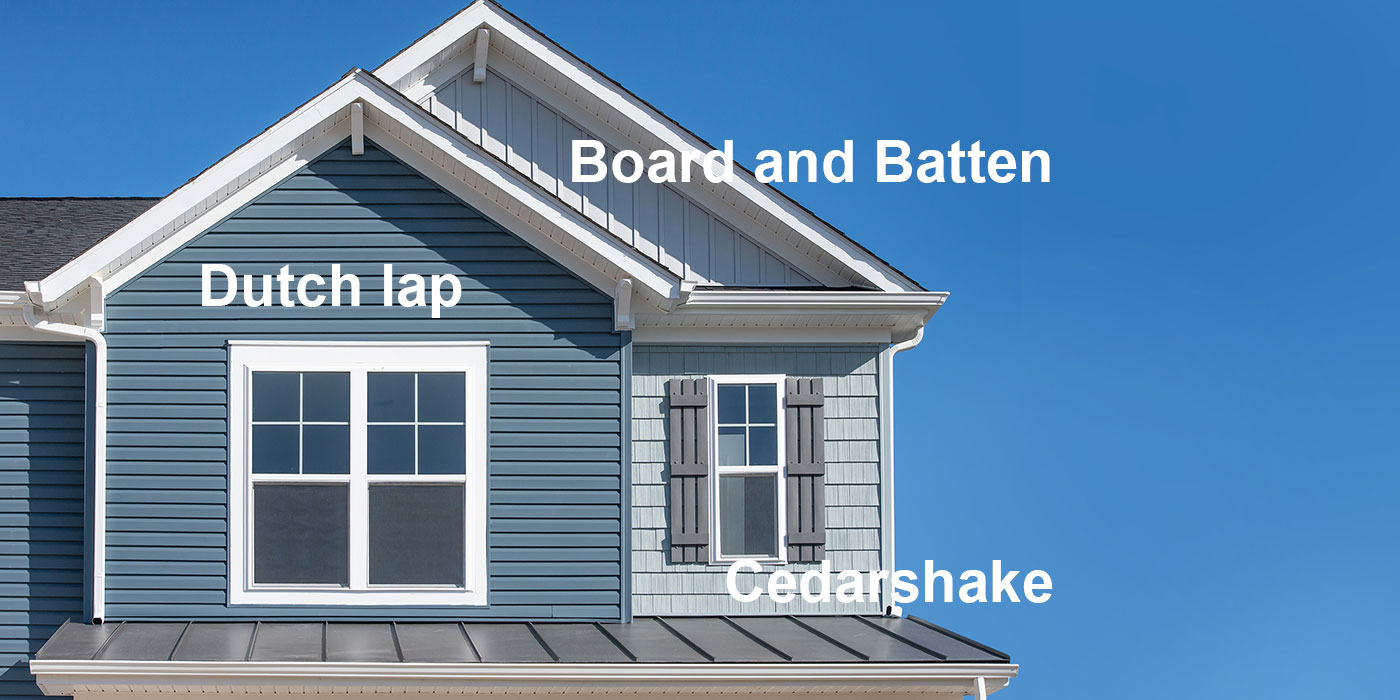 Don't be afraid to mix profiles, texture and colour when selecting materials for the different parts of your house. Adding vinyl cedar shake or board and batten siding in a complimentary colour to the gables of your home will not only add visual interest, it will also provide an added design dimension.
TIMBER MART provides a number of vinyl siding style options to give your home a custom exterior. With profile choices, finish textures, accent and trim options, you can achieve the look and style you want for your home.