Wood or wood-look floors continue to be the most popular flooring option with homeowners. They are a sophisticated choice that suit every style of decor.
Today's trend of using the same flooring throughout the home means a flooring budget can be quite large so it's important for homeowners to consider their lifestyle as well as aesthetics when choosing.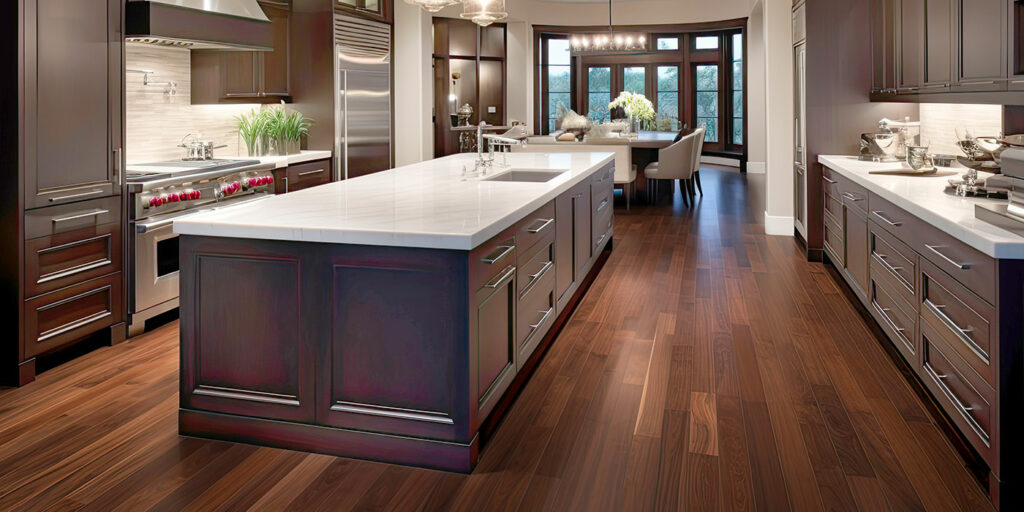 If solid hardwood is outside of your budget, laminate, vinyl planking and engineered hardwood are the next best thing. Vinyl planks in particular mimic the look and texture of hardwood and it is sometimes difficult to tell the difference between the two. Vinyl planks also have the added bonus of standing up to moisture, making it a great choice for kitchens and bathrooms. Wood-look flooring is often available in wide planks which is not possible with hardwood because of the risk of splitting.
Talk to a TIMBER MART Flooring Expert to help you select the right flooring for your needs and budget. Check out our range of in-stock products for the best deals.