Concrete paint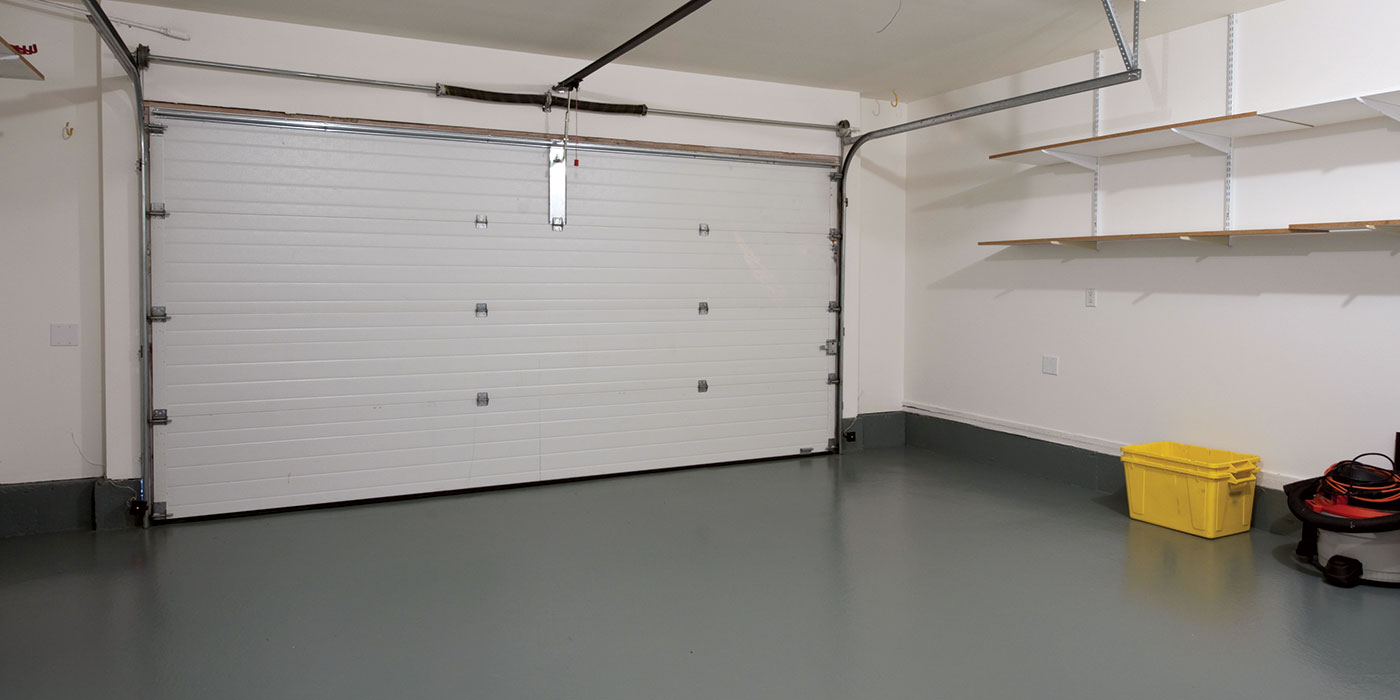 Concrete is a tough construction material and can take a lot of wear and tear but that doesn't mean it doesn't need protecting. Concrete paint will not only give your floor a layer of protection, it will also clean up and refresh the entire space.
Today's masonry paints are specifically designed for concrete basement, garage and screened-in patio floors. There are two types of paint to consider: easy to use water-based acrylic or super durable epoxy. Epoxy is the more popular of the two because of its outstanding strength.
Whichever paint you choose, follow the manufacturer preparation and application directions. And be sure to take your time to ensure the job is done right.
Furniture paint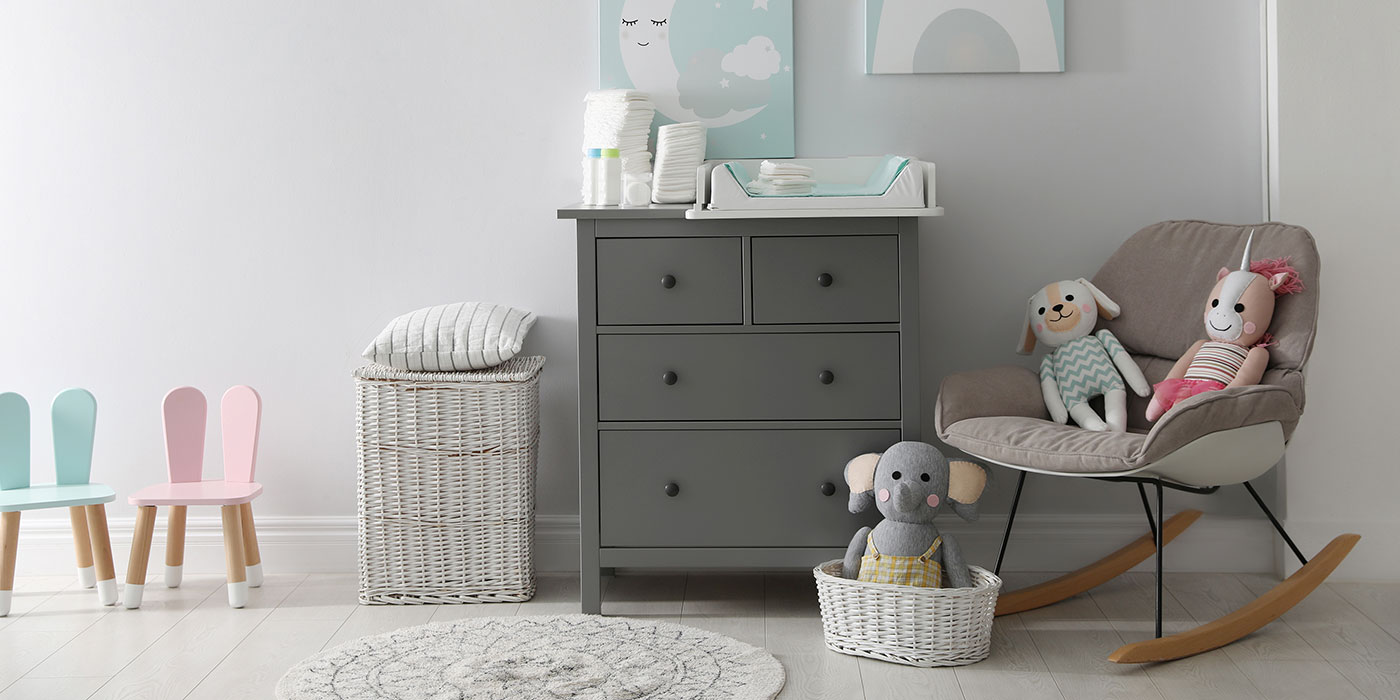 A great way to update a piece of furniture is with a simple coat of acrylic furniture paint. Whether it's a thrift store find, a hand-me-down from family or a new piece that doesn't match your room's decor, a coat of paint will give it new life.
Most furniture paint is either satin or semi-gloss finish for durability. Another popular option is chalk paint which will give a rustic matte finish.
Whichever finish you choose, you should start by sanding your piece then applying a coat of primer. This will seal the surface and give it a good base for the furniture paint to stick to. You won't need to apply a protective finish like polyurethane since furniture paint is engineered for durability.
Chalk board paint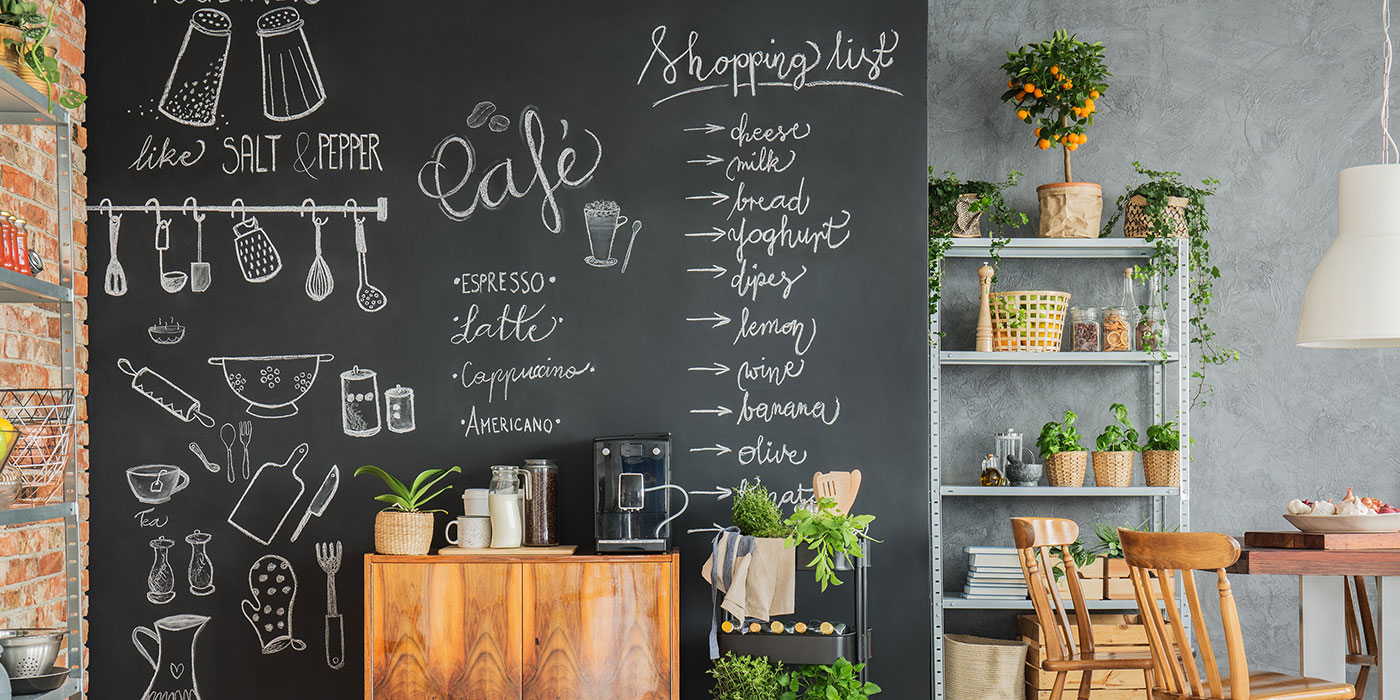 Turn any indoor surface into a usable chalkboard with Rust-Oleum Chalk Board paint. It is easy to apply, holds up to repeated chalk writing and erases cleanly. Apply to metal, wood, masonry, drywall, plaster, glass, concrete, unglazed ceramics and hardboard.
There's no shortage of ideas for using chalk boards in the home if you put a little imagination into it. And it doesn't have to be black! Tint base can be tinted to 12 custom colours to complement kids' rooms, playrooms, home offices, kitchens and more!